Happy Holidays or Horrid Holidays?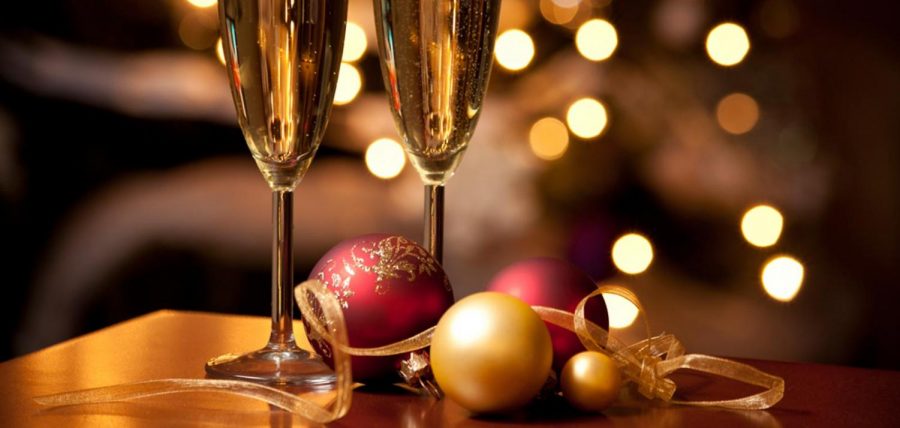 Ryan Geraghty and Nicholas Santucci, Writers
December 8, 2018
MERRY EVERYTHING!: Pros For The Holiday Season
The holiday season is a time for celebration and joy! Christmas, Hanukkah, Kwanzaa, snow, hot chocolate, and shopping for holiday presents all make us feel merry and bright. Here are what kids say make the holiday season amazing.
Snow Days
Snow is one of the great things that makes the holidays truly special, but to most students, it means no school! There are many things you can do to make your snow day great, such as:
Relax! Take this day to your advantage and get your catching up time on sleeping.

Play outside! The snow will only be here for so long. So, you might well play in it while you can.

School work! If your behind on your homework or you need to get things done for school, this is the number one thing that you should do.
Shopping
Shopping is another thing that we all love during the holidays. After Thanksgiving, we can buy and get some awesome deals on Black Friday, and then soon enough after that up comes to holiday shopping where we all buy gifts for our loved ones, and maybe one or two for yourself. After all, who doesn't love to get a nice present on Christmas day? Here are some hot presents you might be interested in getting this 2018 Christmas season: (prices may vary)               
Alexa- We all know that the Alexa has been around for a little while already. But, it's one thing that makes life easier. If you are not already aware of what the Alexa can do, it is a device that you can talk to and find out information in an easier way. The price for the Alexa is

$79.90

.

Instax Mini 9- If you like to be artsy and take pictures, this is something to get. Ever since the new Instax Mini 9 Polaroid came out they have been on many people's wish list for a long time. These cameras act like the old polaroids from way back when, except they have color added to them. You can get them in different colors such as blue, pink, green, white, black, red, purple, etc. The Instax Mini 9 is priced at

$69.00

.

Fortnite- Fortnite as we all know has taken the world by storm. Everyone is playing it such as kids, tenagers, and even some adults play the adicting game! If you did not know fortnite is free on all devices but if you want to have a cool outfit, that where the money comes in. V-bucks are coins in the game that you can buy to get knew skins and Pickaxes. V-bucks are priced at 1,000 for $9.99, 2,500 for $24.99, and 6,000 for $59.99
The Actual Holidays: Whether you celebrate Christmas, Hanukkah, Kwanzaa, or no holidays at all, when the holiday season comes around the corner, everyone gets excited. They're just so many things that you can do, but best of all, spending time with family and friends makes this season so wonderful.
To conclude, the holiday season is a great time  spreading joy, relaxing, buying gifts, and overall, just having lots of fun. I hope you all find something that you would like to do this holiday season. Merry Christmas, Happy Hanukkah, and Happy EVERYTHING!
Bah Humbug!: Cons of the Holiday Season
The holidays are a great time to spend with your family and enjoy the snow, sort of. However, it seems that the joy of the season is fleeting/
    The holidays are a great time for large presents and full tummies. However, that is the problem. In general, people gain 7-10 pounds from Thanksgiving to Christmas. Eating big meals and cookies make people gain a lot of weight, and that's not even including New Years Day! For the rest of the holiday season, it would be wise to cut down on the giant turkey and gravy and incorporate some salad and greens.  And remember, save the cookies and milk for Santa, because that is his job!
The other con about the holiday season is the hectic, and overrated, Black Friday. Ten people have died, and 111 people have gotten injured from Black Friday-related accidents, from crimes and intentional injuries and deaths to unintentional injuries from trampling. It is crazy how far people go to get a discount. Thanksgiving and the holiday season should be about spending time with family, not spending money. After this year's Black Friday, three more people have died, and six more people have been injured. This brings up to a total of thirteen unnecessary deaths and 117 injuries.
Shopping for presents is another con to the holiday season because items so quickly go out of stock. Kids were sad last year because Hatchimals sold out, and Santa couldn't put smiles on some kids' faces. More and more parents had to tell their kids that the elves ran out of supplies. In addition, the prices for Christmas get even worse. A doll that can just twist its head is over $100, and to get clothes and a horse for it requires a $250 price tag!
     If all of that wasn't enough, there's the annoying music. Bing, bong, sing, song, BLAH! The noise that most people dread goes on from November 20th to at least the first week of January. You guessed it: Christmas music. It takes over all of the popular radio stations and gets stuck in our minds.
    Finally, the holiday season brings snow and joy, right? NOPE! Snow might be fun to play in but if you sit in the snow for a while, or keep on rolling in it, chances are you will be freezing at the very least! So, after you're too cold, you come inside and have a nice cup of hot cocoa. It sounds great until you burn your tongue and lips… and then you can't taste anything for a whole day!
    So what do you think? With all of the cons to the holiday season, is it worth it? Or does it just make you want to be a grinch?
http://blackfridaydeathcount.co
https://www.theodysseyonline.com/pros-and-cons-the-holiday-season
Happy Holidays and Horrid Holidays