The NFL Draft: What There Is To It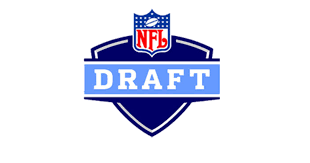 Throughout the years, the NFL Draft has been a fun tradition of chance and excitement. Not only is it exciting for the players, but the fans as well, as their organization could either draft a franchise player that leads them to Super Bowls, or that could end up leading them to losing seasons. Some unfortunate players may injure themselves early on and destroy their careers, while others may start off with a bang and keep getting better. Anything can happen. It all depends where they end up, and they have the Draft to thank for that. 
The Draft Through the Years
Because it has been around for so long, the NFL Draft has plenty of history and players of interest. Before the Draft started, players coming out of college were basically free to sign with any team they wanted to. However, this couldn't work, because everyone would just sign with the best teams. There needed to be a good system, something that would ensure that every team got solid players. For example, something that was decided right away was that the worst teams would get the highest draft picks, so things would start to even out. Throughout the years, there have been different variations of the draft. It started out with ten rounds, then twenty, and then eventually making its way to seven rounds, like it is now. As the NFL started to take shape and more teams started to join, they had to reduce the amount of rounds, but because there were more picks in each round, it evened out. Soon, teams were able to trade away draft picks in exchange for players, or more draft picks in later rounds. One notable example of this was the San Francisco 49ers moving down to the third overall pick this year, and they gave the Miami Dolphins two first round picks in 2022 and 2023. Teams did this because they saw a player that they were extremely interested in, and they could trade draft picks instead of players, depending on which they needed more. There is a lot more than meets the eye, and teams need to work extremely hard to ensure they make the right decision. Some teams may get really lucky and end up with someone like Tom Brady, who was actually taken in the sixth round but ended up being the greatest quarterback of all time, or they could be less fortunate and draft someone like Jamarcus Russel, whose lack of motivation cost him his career. 
The Drafting Process
The concept of the draft sounds simple: There are seven rounds, each with 32 picks, and teams can trade draft picks anytime before (or during) the Draft. However, there is a lot that happens that people don't realize. Many people don't even know that there are seven rounds at all, or that it takes from Thursday through Saturday. The first round is on a Thursday night, rounds 2-3 are on Friday, and 4-7 are on Saturday.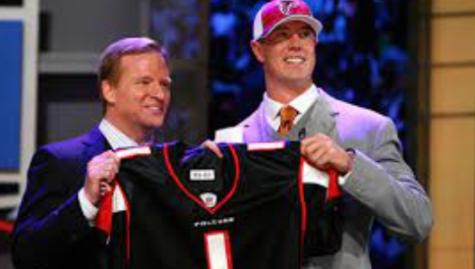 In a typical NFL Draft, there are about 256 picks. Each team has 10 minutes in the first round to pick a player, and if they don't pick in time, they risk losing that player to another team. That clock drops to seven minutes in the second round, five minutes in rounds 3-6, and just four minutes in round 7 to save time.
For a player to be eligible in the draft, they need to go through 3 years of college first. However, if they request to join the league sooner, the NFL may grant them access, although that is rare. 
Drafting a player is also a pretty complicated process. Each time has a table set up at the draft venue, and they stay on the phone the entire time with executives from their organization to decide on a player. When the team decides on a player, they tell their representatives at the Selection Square, who writes down the player's name, college, and position, and soon that card gets to the commissioner, who announces the player that the team is drafting, and the clock is reset for the next team. 
Some of the Top Players This Year
Of course, the most important part of the draft is the players themselves. This year's Draft is full of elite quarterbacks, any one of which could lead their team to victories. Right now, the top ones are Trevor Lawrence (Clemson), Zach Wilson (BYU), Mac Jones (Alabama), Justin Fields (Ohio State), and Trey Lance (North Dakota State). Except for Trevor Lawrence, who's guaranteed to get drafted first, each of these quarterbacks could easily slip through the cracks and not get drafted until the late first round, maybe even early second. For example, Justin Fields was thought to have been drafted as early as the #2 pick, but after a bad injury and a poor performance in the college championship, teams have started to dismiss him and not want him. However, they could all just as easily get drafted in the top 10. A month ago Mac Jones was barely supposed to be drafted in the top 50, but after he proved that he could fit in well with their team, the 49ers have shown lots of interest in him at the third overall pick. Also, Zach Wilson was thought to be drafted no earlier than the tenth pick, but after the New York Jets (#2 pick), traded away their starting quarterback, it's basically set in stone that they will draft Wilson. 
Of course, not all the elite players are quarterbacks. In fact, in a lot of mock (simulation)drafts, there are only 2 quarterbacks being taken top 10. Kyle Pitts out of Florida is likely to become the highest ever drafted tight end of all time. Penei Sewell, a tackle out of Oregon, is likely to be taken in the top five as well. And even though Jamarr Chase opted out last season, behind Joe Burrow, he was an absolute beast for LSU, racking up 1,780 yards on 84 catches and reeling in 20 touchdowns. He could easily be drafted in the top five. Tons of things can happen.
Whether the players get drafted by the teams they want to be on or not, it is still an amazing experience, if not for them, then for their parents and closest friends, who have watched them grow up and go pro after years of hard work. The draft is fun to watch, is an impeccable system, and it gives players opportunity and hope to put their god-given talents to the test. 
Bibliography
                                  "Pro Football Hall of Fame." Pro Football Hall of Fame Official Site, www.profootballhof.com/draft-timeline/.
                                  "Learn the History of the NFL Draft." NFL Football Operations, operations.nfl.com/journey-to-the-nfl/the-nfl-draft/the-history-of-the-draft/.
         Written By Tadd Haislop @taddhaislop, et al. "How Does the NFL Draft Work? Rules, Rounds, Eligibility and More." Sporting News, (Getty Images), 27 Apr. 2019, www.sportingnews.com/us/nfl/news/how-does-the-nfl-draft-work-rules-rounds-eligibility-and-more/o431yshp0l431e7543pcrzpg1.