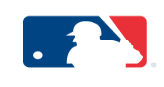 It's coming to an end. The MLB season is finishing but it's about time to see who the real champion really is. Teams like the Atlanta Braves, Los Angeles Dodgers, Baltimore Orioles, and Tampa Bay Rays, are among the top of the list. But it will be spectacular to see who will be crowned the champion in the end. There have been many milestones and records that have been broken so far. The most important ones that have been set are cycles, record for doubles, 30-60 club, and more.
History
The MLB (Major League Baseball) has been very successful and important because of its history. There have been many players that have changed the world such as Jackie Robinson and Roberto Clemente. They have changed not just the world of baseball but also the world we live in today.
In the late 1800s to early 1900s, the MLB had two different leagues, AL and the NL. Today, these are known as the two separate divisions, but back in the year 1903, both divisions respectfully came up with a truce that resulted in the creation of the World Series in the same year. There was a three-man governing body, but by 1921, this became a single commissioner in the MLB.
Milestones and Records
There have been multiple milestones that are certainly significant throughout the MLB Season. A cycle in the MLB is when a player hits a single, double, triple, and a homerun in the same game. This is very significant because only a few players have done this in history, when a player hits the cycle it is very important. These players sre Elly De La Cruz and Jose Altuve.A double is when someone hits a ball and goes around the bases twice.Freddie Freeman (57), for now as of September 26, 2023, holds this record. A 30-60 is when a player hits 30 home runs  and 60 stolen bases in a single season. The 30-60 record holder is Ronald Acuna Jr.
 As you can see, the MLB is very important to the world, not only just the sport itself but the changes it has made around the world. We will see who is the winner of the 2023 World Series that will be taking place on October 27, 2023.
Works Cited
"MLB.com | The Official Site of Major League Baseball." MLB.com, www.mlb.com.