College Football Pick 'Em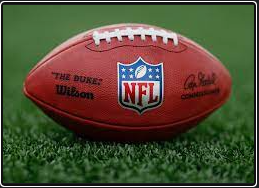 During the months of December and January, college football teams with over six wins compete in bowl games to finish their season. The top teams since the 2014 season, compete in a four-team playoff to determine who will be the college football champion. 
In this article, I will be teaching you what to look for while filling out your bowl sheets. First, be aware of coaching changes. In the last week of the season, some coaches were shuffled around. Lincoln Riley went to coach USC, Brian Kelly went to coach LSU, and Marcus Freeman is going to be coaching Notre Dame. Second, you need to look for upsets and the better team isn't going to win every game. For example, in the Birmingham Bowl, expect unranked Auburn to upset No. 20 Houston. In the Iron Bowl, No. 1 ranked Alabama barely clipped the Tigers 24-22 in 4 OT, but the Houston Cougars lost to No. 4 Cincinnati 35-20 in the AAC Championship Game. Also, in the College Football Playoff expect former No. 1 Georgia to be upset by No. 2 Michigan. Georgia almost went into the CFP undefeated, but suffered a brutal loss to No. 3 Alabama 41-24 in the SEC Championship Game, while Michigan is hot off a 42-3 beating of Iowa in the Big 10 Championship. I know you might think that I am cheating when these upsets happen because we are publishing this in January, but I promise that I am writing this on December 9th, 2021, almost 20 days before these games occur.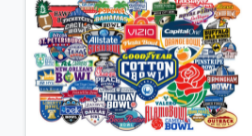 Finally, take notice of the venue that the games are being played in. It will matter how close the stadium is to either school, because how many fans you have cheering you on can decide the difference between winning or losing a game. Expect a No. 11 Utah upset over No. 6 Ohio State because the game is being played in California, which is only 773 miles away from Utah, but 2,407 miles away from Ohio State. In conclusion, during bowl season you should watch for coaching changes, upsets, and how close a venue is from a team's campus.
Works Cited
NCAA.com. "College Football Playoff Rankings: Top 25 Scores, Schedule for Bowl
     Games." NCAA.Com, 3 Jan. 2022,
www.ncaa.com/news/football/article/2022-01-01/college-football-playoff-rankings-
top-25-scores-schedule-bowl-games.
Patterson, Chip. "2021 Bowl Games: Schedule, College Football Playoff Teams,
     Kickoff Times, Dates, NCAA Top 25 Rankings." CBSSports.Com, 6 Dec. 2021, 
     www.cbssports.com/college-football/news/2021-bowl-games-schedule-college-
     football-playoff-teams-kickoff-times-dates-ncaa-top-25-rankings/live.
Staff, The Athletic. "College Football Coaching Changes: Live Updates as Oregon
     Hires Georgia DC Dan Lanning, Virginia Hires Clemson OC Tony Elliott."
     The Athletic, 19 Dec. 2021, 
     theathletic.com/live-blogs/college-football-coaching-changes-live-updates-news-
     and-reaction-to-coaches-hired-fired-and-more/kJ3rS5TZO0Cp.