March Madness is Here!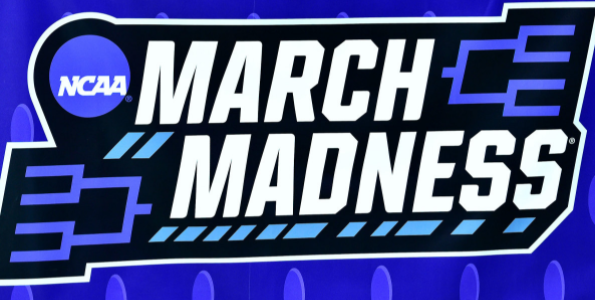 Each year, 68 teams are selected to play in one of the most popular and influential sports tournaments of the year. Such a prestigious occasion deserves a renowned name, something that can change the way people perceive it. And they found one: March Madness. Even though it was canceled due to COVID concerns last year, March Madness is back, and the stakes are high as usual.
Throughout history, these college basketball tournaments have been super exciting, filled with action-packed dunks, gritty fouls, and game-winning three-point shots. Some players think of it as a fun challenge, while others need it to determine their careers, should they go pro. 
In this article, I will show you the history of the tournament, some of the top teams, and some predictions I have that could determine the outcome of the tournament. Because, as in the name, March is Madness for college hoops. 
What is March Madness?
As I mentioned earlier, 68 teams are selected for the huge tournament, but only one team is declared the winner. There are 6 stages: Round 1, Round 2, Sweet Sixteen, Elite Eight, Final Four, and then, of course, the championship game. Half of the teams in the entire tournament get eliminated in Round 1, and the more you advance, the harder the competition gets. Most of the teams that get to the Sweet Sixteen have a seed ranking of 1-5, but sometimes, the teams you least expect to win, well, they win. Two years ago, in 2018, 16 seed University of Maryland, Baltimore County, pulled off an extreme upset against Virginia. It was the first time in the history of the tournament that the lowest possible seed beat a #1 seed team (and to top it off, they won by 20 points!) In the next round, Kansas held UMBC to under 50 points and a loss, but it was still a
historic moment in the sports world. In that same year, 11th seed Loyola-Chicago advanced all the way to the Final Four! All of the teams that Loyola beat were supposedly better than them, and they tied for the highest ever seed to make it to the Final Four (they eventually lost soundly to Michigan). There are many more "Cinderella" stories like this, and it's these types of moments that make March Madness so special and exciting to watch.
Some of the Top Teams
Being clutch in the tournament is obviously huge, but the way to get there and have an easier schedule is to be one of the toughest competitors in the regular season. The #1 seeds going into the tournament are looking like Gonzaga, Baylor, Michigan, and Ohio State. However, there are still some really tough teams outside of those four, like Illinois, Alabama, and Virginia, that have just as good a shot of being dominant in the tournament as well. West Virginia, Texas, Texas Tech, and Iowa have proven to be tough teams and have a chance at the title as well. Also, it is just as important to be solid down the stretch and not lose games close to the start of March Madness. It is a little too early to tell where a lot of teams are going to end up placing in the tournament, but a lot of them have squandered their chances of success simply by losing one or two games. Although one loss can seem harmless, all it takes is for a few other teams behind you to win, and just like that, you move down a full 3-4 spots, which can end up being crucial. For example, Villanova was ranked #3 and was looking extremely dominant, but then all of a sudden they had two bad losses to St. Johns and Creighton, and they moved down seven seeds! They were going to end up being a number one seed in the tournament, but now, if the regular season ended today, they would be a 3 seed in the tournament. All of this can end up derailing a team's entire tournament schedule, which ends up being crucial. Another example is Missouri, who moved to a 10 seed after beating 8th ranked Alabama, but then 3 losses to Mississippi, Arkansas, and Georgia made them move down 10 spots. The point is, teams, start the season anywhere and be at a certain ranking for a really long time, but then lose it in the final days before the tournament.
March Madness has so much history and exciting games that I could fill up an entire book on just one tournament. Whether you root for the highest tier teams like Gonzaga and Michigan or your smaller schools that barely squeeze into the tournament, it is always an exciting experience watching your team play in one of the biggest tournaments in all of the sports. And even if you don't have a favorite team to root for, it is always a great time filling out brackets and watching the games. Swish!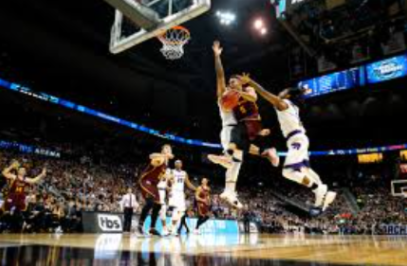 works cited
NCAA.com. "How the Field of 68 Teams Is Picked for March Madness." NCAA.com, NCAA.com, 22 Jan. 2021, www.ncaa.com/news/basketball-men/article/2021-01-15/how-field-68-teams-picked-march-madness.