Morristown Wildcats: A True Perseverance Story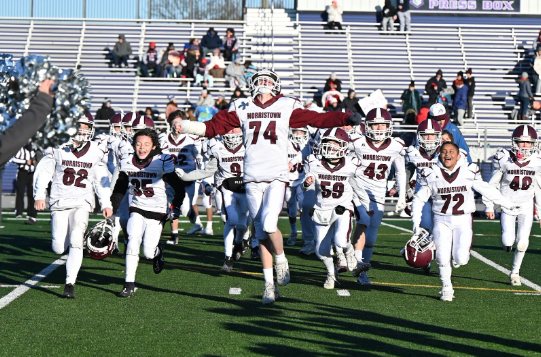 It was blistering cold and hail, rain, and snow was coming down in Fall of 2021. It was the third quarter of the New Jersey Youth Suburban Football League (NJYSFL) Super Bowl Championship game at a neutral site in Bridgewater and we were down 28-7. Then their quarterback rushed for another touchdown and I thought, "Are we ever going to beat Old Bridge?" There was only one acceptable answer, and that was, "Yes, we will!"  We put the season behind us and set our sights on the 2022 championship.
We started our seventh-grade football season on August 15, 2022, in the hot summer heat when we all would much rather be going to the pool than at football practice at the time, but I knew that this work would be worth our while, and it was. We started off our season strong with a 32-6 win over Chatham, which I didn't play in because I had a broken thumb at the time. We were 5-0 going into week 7 (One of our games was postponed to the end of the season due to weather), out-scoring opponents 180-30. Our opponents were Chatham, West Orange, Sparta B, Sparta A, and Scotch Plains.
In week 7, we were playing Old Bridge. We had never beaten them and this year we felt we could do it with so many new players. It was very intense going to their field and to be honest, most of our players were a little bit nervous, but after the coin toss, we took off running. We played
amazingly and we couldn't be stopped on offense, while our defense not giving a budge as we burst into excitement after beating our longtime rivals 26-12 on their home field. It was a great game, but we knew that all we did was make them mad because they had never lost before and we were certain that we were going to play them in the Super Bowl, which was in only a few weeks.
We cruised through our last two games winning at a combined score of 69-0 against Westfield and Flemington to finish the regular season 8-0 and securing the one-seed in the playoffs. The top four teams make the playoffs and the one seed plays the 4 seed and the 2 seed plays the 3 seed.
In the first round of the playoffs, we played the four-seed, Summit, at Cornine Field. Prior to this game, we never played Summit, but my dad, my teammate Jamie, and I went to scout them. They were a pretty decent team and had a very good quarterback. When we saw their offense in the game, we were very surprised. They came out running the ball and were gaining a lot of yards, but we finally found our footing and were up 45-8 at the half. We then realized we were going to win big, so we then went on to a 58-22 win. This was surprising because we thought that we'd get a better fight out of them, as they made the playoffs, but we were wrong as we put more points up on them than we had anyone in the last 4 seasons (including this season with the games leading up to this one).
Lastly, we had the championship game against Old Bridge on their home turf in brutally cold conditions. 1 versus 2. Mano a mano. This was the game that we had all been waiting for since the beginning of the season back in August. We had to play there even though we were the higher seed and wanted to destroy them on their own field. We entered the game confidently and knew that we would give it all we got. After we ran through our banner, the 4 quarter war started. Throughout the first half, neither side was giving an inch and it was clearly a defensive battle as the half-time score was 0-0. We came out of halftime fired up, but Old Bridge had the first strike as they scored and it was 7-0 Old Bridge. Our offense also started to find its legs as we also scored a touchdown, but our extra point was blocked, so 7-6 Old Bridge. We then made some defensive stands against their offense and scored again, but our extra point was blocked again, so it was 12-7 Morristown. With little time left in the fourth quarter, Old Bridge started driving with their quarterback draw play that was difficult to stop. On the last play of the game, Old Bridge was at the 20-yard line and they ran the play, but got stopped. We jubilantly burst onto the field with a mixture of excitement and accomplishment as we won the Super Bowl and beat our rivals 12-7. There has never been a happier moment that this team has shared.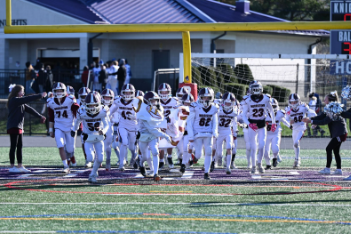 This article is dedicated to Jaden Savage who broke his collarbone on the last play of the championship game after a very contributing role in our undefeated season.
Work Cited
2022 NJ-SYFL : Scorecard, 6 November 2022, https://njsyfl.com/wp-content/uploads/Scores-2022-11-6.pdf. Accessed 6 December 2022.