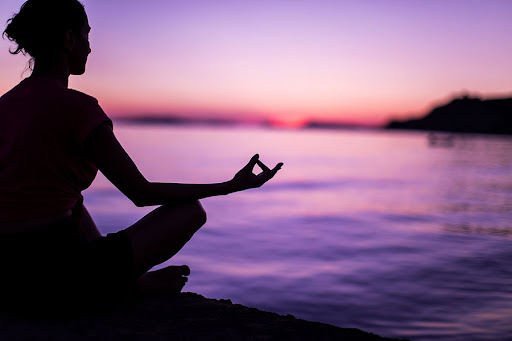 Do you want to feel relaxed and calm? Meditation may be a good activity for you. It includes breathing, yoga, and more. Meditation calms anxiety and is good for exercise and health. In an article by the Mayo Clinic it says, "Meditation can give you a sense of calm, peace and balance that can benefit both your emotional well-being and your overall health." One time a few years ago, I felt a lot of stress and my mom signed me up for yoga. It really helped and now I'm the happy person I am today. It also helps with fear and anger.
Breathing is a big part of meditation. There's a lot of types of breathing that you can do, like box breathing, belly breathing, and Lion's Breath (and those are just a few!). One of the breathing skills is box breathing. Box breathing is when you exhale and inhale rhythmically for the same period of time four times, like you're making a square in your mind. It helps you center yourself because you're usually visually focusing on one line of the square or one period of breathing at a time.
Yoga is also a big part of meditation; it includes breathing as well as flexibility exercises. You can do poses like mountain, downward dog, and many more. Interested people can learn yoga in yoga and dance studios, but there are also great videos online to learn the basics at home. I recommend Cosmic Kids to start!
Meditation is actually a big part of physical fitness and mental health. Do you meditate? If not, give it a try today!