Top 9 Netflix Recommendations to Binge All Weekend Long

Are you bored and don't know what to watch? Well look no further, these nine Netflix recommendations will keep you entertained all weekend! From sci-fi to fantasy to even comedy, here are some great ideas on what to watch! Before you enjoy these shows, please ask your adults at home for permission, as some of these shows are rated PG-13. 
The first genre recommendation on the list is must-watch shows. Stranger Things is set in 1983, and follows the story of a young boy, Will Byers, who goes missing in the supernatural town of Hawkins,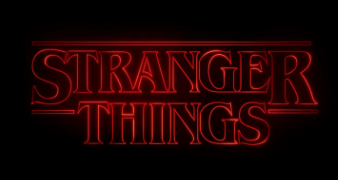 Indiana. The next show is called The Umbrella Academy, which is based on the original comic books. Years after crime-fighting children rose to fame, their father dies and brings the whole gang back together. Now it's up to them to save the world from total destruction yet again. A third and last recommendation for this category is The 100. In The 100, set in a post-apocalyptic world where the Earth is uninhabitable, all that remains of the human race is orbiting the earth on the ark, a large spaceship-like machine. The ark is dying and 100 young juveniles are sent down to earth to see if it can be their home once again.
The next genre of shows is family-related shows. Anne with an "E" is about a young orphan girl named Anne who gets taken in.  set in 1896, this show based on the book series is good for anyone who likes shows and/or movies that take place in the past. The second recommendation in this genre is called One Day at a Time, which is about a single army veteran mom with two kids. This show follows this family through good times and bad. it will make you sympathize with the characters and make you want to keep watching. The show A Series of Unfortunate Events is about three orphans who are adopted by an evil man who only wants to adopt them because of their family fortune that their parents left behind. This series is not for people who like a happy ending, because as it says in the title, the whole show is a series of unfortunate events.
The last genre of T.V. shows is comedy. The Good Place follows the story of Eleanor, a selfish, self-absorbed person. When Eleanor suddenly dies, she goes to "the Good Place". She was mixed up with a different Eleanor, and she knows she doesn't belong. She then has to learn to be a better person in order to truly earn her spot in the good place. Glee is the next show on the list. It is about a high school teacher who wants to bring back the glee club (a
singing/performance club) and goes out to search for kids who would be interested in joining. While these next two shows are aimed at a slightly younger audience, they are still a very entertaining, funny option. Sam & Cat is about two friends who decide to start a babysitting business. With Ariana Grande playing the role of Cat, this show is great to watch with a younger sibling and is very funny. The very last show is called iCarly, which is about three middle schoolers who decide to start their own web show. Surprisingly, their web show goes viral overnight! Carly and her friends must not rely on each other to cope with their newfound success.
I hope you enjoy watching these shows as much as I did and that this helped you find a show to watch with your friends or family! Which will you choose?