Morristown Onstage 2019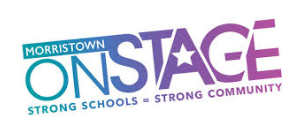 Caroline Price, Writer
February 7, 2019
For 12 years, the Mayo Performing Arts Center (MPAC) has been the host for the town's well-known talent show, Morristown Onstage. This year, over 50 acts tried out, but only 15 acts made the cut. The acts are listed here:
18 AND UNDER
Kiley Baxter – Singer
Kiley Baxter is a 14-year-old student at Bridgewater High School and attends
Morristown's own South Street Dance co. She takes lessons in NYC and has been singing for ages.
Thomas Becht – Singer
10-year-old Thomas Becht, a student at Normandy Park School, follows the footsteps of his older siblings, who also like perform.
Helena Linder – Singer
The 17-year-old student at Hunterdon Preparatory School, Helena Linder, has been singing for years.  
Orion's Belt – Singing Trio
Orion's Belt, the singing trio, contains Anna Grace Yurek and two sisters, Charlotte and Julia Cama, who have known each other since kindergarten, and started performing together in grade 3.
Natalie & Jillian – Ukulele Performance
Natalie Rosenthal and Jillian Cain are 8th graders at our own Frelinghuysen Middle
School. They chose a different act, in performing with ukuleles.
The Projections – Band
Guitarist Max Bellamente, drummer Michael Kupetz, vocalist Eddie Rencarge, and bass player Nick Schachter, four 8th graders at Frelinghuysen Middle School, will be performing their first gig as a band for Morristown Onstage 2019.
Jag Sace – Singer
Morristown High School junior Joseph "Jag" Sace has been playing the guitar for almost four years. Some of his hobbies include art and music, but the guitar is his preferred way to express himself.
19 AND UP
AHNA – Band
The band, AHNA, contains of vocalist Chris Kirk, drummer Michael Aberback, guitarist
Scott Wild, DJ Smith with the bass, the violinist, Irene Avlonitis and Douglas Vorolieff with his vibraslap.
Breyton Croom – Saxophone
Breyton Croom has lived in Morristown for most of his life. He is an alumnus of the Morristown High School Marching Band, and when he is not playing with his band, he is an accountant at Price Waterhouse.
Lexi – Singer
Alexandria "Lexi" Lefkovits is a fabulous 6th grade ELA house 2 teacher at FMS (I can say so myself!). She decided it would be fun to try out and see how far she'd get, and looked at where she is now!
Diana McNiff – Singer
Diana McNiff is a Morris Township resident, with a son who will be 2 in March. She has
been performing her entire life, and can't wait to perform for the audience of the 2019
production of Morristown Onstage
Kelly Miller – Singer
Although she is a Rockaway resident, Kelly Miller teaches voice at County College of
Morris (CCM) and waitresses at Arthur's Steakhouse in Morris Plains NJ. She has been taking lessons since 7th grade, but she's been singing since she was a kid.
Purple Hayes – Musical Performance
Purple Hayes consists of Mimi Hayes, her daughter, Munah Hayes, Kevin Coughlin,
John Hone, and Todd Dennison. Together, they weave through many threads from
Greater Morristown.
Frank Saia – Singer & Piano
Things always find a way of working out, especially for Frank Saia, when his band dropped out and left him to perform on his own. The spotlight is all his when he 's onstage with just him, his mic, and his piano.
Willie's All Night Chipmunks – Band
The band, Willie's All Night Chipmunks contains Ken Oettinger, Geoff Woodling, James
Mazalewski, and Mark Hesselink. The band has had open mic nights at Hennessy's Pub,
Hoover's Tavern and The Stanhope House, along with a fundraiser for Temple B'nai Or.
If you have ever seen Morristown Onstage, you will understand the joy of watching members of your community perform on stage and the fun of being there itself. If you haven't been, you should really consider going this year, because like every time, the show is amazing, and as I said earlier, it is so much fun being there and watching performers.
Morristown Green Contributor. Morristown Green. "https://morristowngreen.com/2018/12/17/here-are-the-finalists-who-will-compete-in-morristown-onstage-feb-27-at-mpac/". 01 February 2019. 19 December 2018
And the Morristown ONSTAGE Finalists for 2019 Are.TAPinto. "https://www.tapinto.net/towns/morristown/articles/and-the-morristown-onstage-finalists-for-2019-are". 01, February 2019
Morristown Green Contributor.Morristown Green.
"https://morristowngreen.com/2019/01/07/morristown-onstage-2019-finalists-strut-their-stuff-for-the-big-show-feb-27/" 01 February, 2019. 07 January, 2019