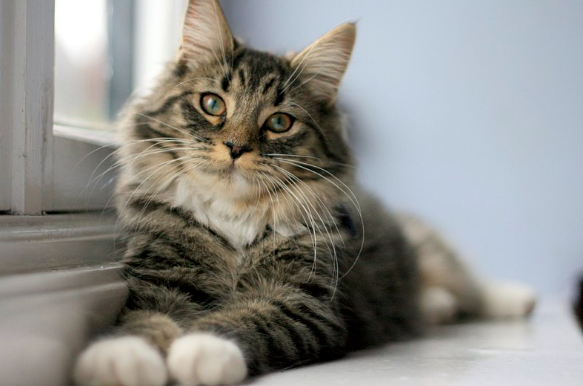 Do your furballs bark too much? Well cats are laidback animals, and there are a few reasons they make great pets! First, they ensure a space doesn't have ants or mice. They also don't need much attention, since they are very independent.
Hunting
Cats are known for their hunting skills. Their ancestors are hunters, so it's natural if they try to hunt a fly or a mouse. Sometimes it's easier to have a cat kill the mouse and eat it than to capture and dispose of it.
Cat Independence
Cats don't need much attention. But when they do, either they want to play with a toy or they want food. Cats are independent which makes it easy to go on vacations without worrying about them. Cats usually like to sleep 18 hours a day. Cats can entertain themselves by playing with a stuffed ball or toy.
Cats are great pets! They kill bugs and small animals. Cats are independent and they don't need much attention. Adopt a cute furball at your nearest shelter today!
  Links     
Cat Hunting Behaviours: The Truth Behind the "Gifts" | Purina. www.purina.co.uk/articles/cats/kitten/behaviour/cat-hunting-behaviour.
Gitau, Beatrice. "Why Cats Are More Independent Than Dogs." The Christian Science Monitor, 4 Sept. 2015, www.csmonitor.com/Science/2015/0904/Why-cats-are-more-independent-than-dogs#:~:text=Cats%20do%20not%20need%20their,according%20to%20a%20new%20study.&text=Cats%20seem%20to%20be%20less,dogs%2C%20a%20new%20study%20suggests.&text=As%20many%20cat%20owners%20know,handle%20being%20on%20their%20own.              
Shoen, Sarah, and Sarah Shoen. "How Many Hours Do Cats Sleep?" Sleep Foundation, 20 Apr. 2022, www.sleepfoundation.org/animals-and-sleep/how-much-do-cats-sleep#:~:text=More%20than%20half%20of%20cats,did%20in%20their%20younger%20years.