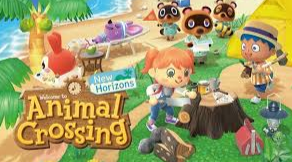 Do you want to play Animal Crossing but don't know how to get started? Do you need clarification about what to do when you land on your island? If so, here are some helpful tips and tricks for how to get started on your new island.  
Animal Crossing NH Starting Tips
When you begin to play Animal Crossing, you must pick an island layout from four choices. Choose a relatively large one if you want the space. Once you land on your island you will meet your two starter villagers and Tom Nook. Tom Nook runs the resident center, announcements, and building procedures. Tom Nook will ask you to gather resources for an island party. During this party, you will choose an island name. Choose a name you can stick with because you can not change it. Once that's done you'll have to choose a good place for your tent. Your villagers will want help so talk to them to help them and then place their tent wherever you want. 
Animal Crossing NH Recommendations
Once you're comfy on your island you should start gathering materials by shaking trees for sticks and fruit. To shake a tree, go near it and press the A button. Be careful! Wasp nests will also fall from trees! Once you get stung twice, you faint and spawn in front of your tent. When finished with this task, go talk to Tom Nook so that you can learn how to craft items, like nets, fishing poles, and axes. Any bugs you catch, give them to Tom Nook. This will bring you closer to the museum. Further, selling and buying items from Timmy and Tommy will bring you the shop, Nooks and Crannys. Lastly, talking to your villagers will help you connect with them and gain more crafting recipes. 
Now that you know all the tips and tricks of Animal crossing, go out and play and try all the recommendations. But beware of the wasp!
Works Cited
Henderson, Rik. "Animal Crossing New Horizons tips and tricks: 10 essential hints for beginners." Pocket-lint, 6 June 2023, https://www.pocket-lint.com/animal-crossing-new-horizons-tips-and-tricks/. Accessed 19 September 2023.
Segarra, Lisa Marie. "Animal Crossing: New Horizons Beginner's Guide." Digital Trends, 8 November 2021, https://www.digitaltrends.com/gaming/animal-crossing-new-horizons-guide/. Accessed 19 September 2023.