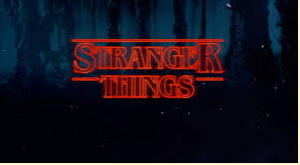 You've heard of the show Stranger Things. It is a show that starts with a simple game of Dungeons and Dragons and ends up scaring the living snot out of 7 -year-olds. Stranger Things is a popular  show about kids figuring out the dark truth about their hometown of Hawkins, and battling against monsters that they named after the enemies of the beloved board game, Dungeons and Dragons. Stranger Things is a great show and you should watch it. However, if you're a little jumpy, you should stick to the shows you usually watch. I somehow managed to watch the whole show, but just a warning: it's scary!
After watching season 4, avid fans of the show are left wondering what happened to Mr. Creel's daughter.  Well, hold on to your D&D boards and twenty-sided dice, because we're going to try and figure this out like MatPat on a FNAF theory. The thing to focus on is that little Alice has gone missing after the murders in the Creel manor. I suspect that Alice ran away to Hawkins and somehow started a new life there. There, she met Mr. Wheeler, married him, made a home, and had Mike, Nancy and Holly.  Did she change her name so no one would be suspicious about her?  Could it be that Karen is Alice? The following example points to this  theory.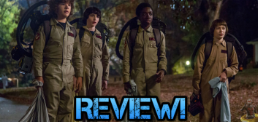 According to the YouTubers "The Nobody's," there is some evidence for this theory buried in the design of the Stranger Things Season four poster.   If you look closely at the poster, down at the bottom you will see what I mean. here's the good part…THE CREEL MANOR IS AT THE BOTTOM OF HER POSTER! Do you see what I mean? After considering my theory, it could be a definite possibility. We'll all find out in 2024 if Mrs. Wheeler is actually Alice Creel. What do you think?