What Dog Breed is Right for You?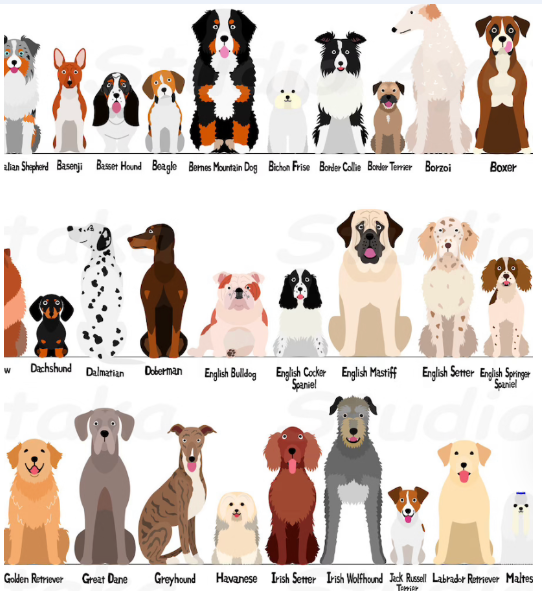 Did you know there are more than 450 dog breeds worldwide? Finding the right breed for you can be challenging, but with the right advice, you'll find the one in no time!
     If you like to hike and walk but need a companion, look no further than the Portuguese Water Dog! It is an active breed that is very adventurous. Portuguese Water Dogs used to herd fish into nets and retrieve nets. The Portuguese Water Dog is also hypoallergenic, which means that it doesn't shed at all or it doesn't shed as much fur as other dogs. This means that it is an excellent dog for pet parents with allergies. They range from $1,500-$2,500.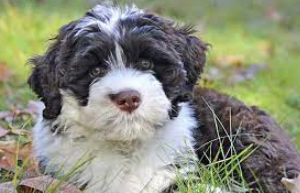 If you like affectionate and adorable dogs, get a Golden Retriever! These quirky and loving dogs make any household into a treat. They are also active dogs who love to play. Golden Retrievers are not hypoallergenic, so they do shed. Golden Retrievers are usually $1,000-$3,500 when you buy from a breeder and $250-$500 when adopting. Who can say no to their cute, goofy faces?!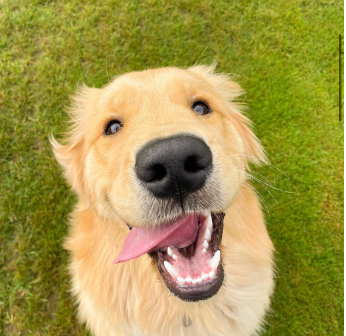 If you need a dog that doesn't need much other than some pets and a little bit of play, then a Shih Tzu is the right breed for you. This dog breed is energetic but doesn't require any constant attention. Although they are high-energy dogs they can also relax and become very lazy, even falling asleep on your lap for a few hours. Shih Tzus are also great for first-time owners! So if you are looking for a dog and don't have any prior experience this is a great choice for you. The price can range from $500-$2500 depending on where you get them from (breeder or home-bred) and what kind of Shih Tzu you get.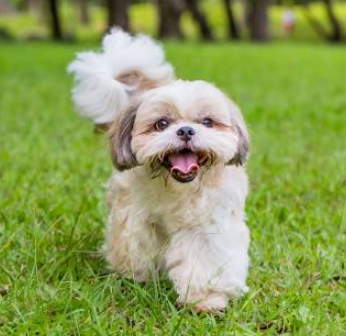 If you're looking for a dog that can comfort you at any time then you should consider a Yorkshire Terrier. Even though these dogs aren't used as service dogs they are still great at providing comfort for their owner. Yorkshire Terriers (also known as Yorkies) are usually known for being bossy and stubborn, but that isn't completely accurate. They may not go along with everything but will help you through it all. They love to cuddle and be pet throughout the day. The price range is about $800-$3000.
     To conclude, there are so many different dog breeds out there and we only listed a few of them. However, we hope that these gave you some ideas, and if not, there are many places you can look to find which breed is right for you. Think about how much time you have to play with the dog, what size dog you want, how much money you are willing to pay, and the level of maintenance of that breed. It is best to get a dog in the summer so you can have all the time you need to teach your new dog tricks and build a relationship with them. Which breed is right for your lifestyle?
Works Cited
  Houle, Tori. "The Shih Tzu – Dog Breeds." Pet Health Network, https://www.pethealthnetwork.com/dog-health/dog-breeds/shih-tzu. Accessed 14 March 2023.
Panford, Zander. "Yorkshire Terrier Overview | Temperament, Training & Care Tips." Service Dog Training School International, 21 January 2022, https://www.servicedogtrainingschool.org/blog/yorkshire-terrier-service-dog. Accessed 14 March 2023.

My Golden Retriever Puppies. "The TRUE Price Of A Golden Retriever Puppy (Full Breakdown)." My Golden Retriever Puppies, 2023, https://www.mygoldenretrieverpuppies.com/blog/how-much-does-a-golden-retriever-puppy-cost-full-price-breakdown/. Accessed 14 March 2023.