Fantastic Fall Happenings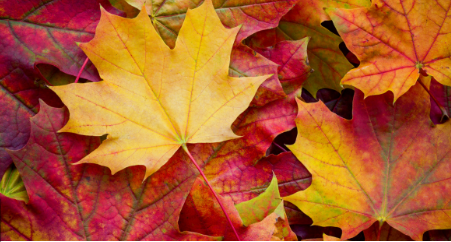 Are you wondering what to do this fall? In this article, I'll cover all the best places to visit and foods to eat, so you can make this the best fall yet for your family! 
To start this list off, The Great Divide is located in Newton. This is a great place for families to hang out and camp together. If you go in the fall, just make sure you bring heavy sweaters, because it does get a little chilly! If you don't want to camp in a tent, you can rent a cabin, which is heated and has a small kitchen. And don't worry about firewood, you can order some and staff will deliver it right to your campsite! There are also waterspouts and electric outlets. It has multiple places to relax and play, like a dog park, a full playground, or the barn, which has events almost every night that will entertain the whole family. Rating on TripAdvisor: 4.5/5 stars
If you're looking for a place that's only ten minutes away and a beautiful excursion you will never forget, why not try the Frelinghuysen Arboretum? In any season, it's the place to go for sightseeing. You can hike with your family and look at all the beautiful colors around you. And the best part, it's free of charge! This is definitely one of the best places to go if you love nature and hiking trails. Rating on TripAdvisor- 4.5/5 stars
If you love animals, mazes, picking fruits, or hay wagon rides, Alstede Farms, located in Chester, is the place for you! It has multiple places to play, whether you're feeding animals, on the hayride, or find your way through a maze. If you go on the hayride, it stops at numerous patches of apple trees, peaches, pumpkins, peppers, and many more. If you don't want to pick fruit yourself, then you can stop by the shop, where Alstede sells its produce, exotic meats, and other fun plastic/stuffed creatures.Rating on TripAdvisor- 3.5/5 stars
Eating Apple Cider Donuts are a favorite activity as well. They are a fantastic fall treat that you can have any time of day! Pro tip: if you heat these donuts up and drink some cold milk with them, they taste even better! You can get these treats almost anywhere, especially at farmers markets. 
Pumpkins are great for carving jack o'lanterns, but they can also be used to make yummy foods to try! Pumpkin recipes are fun to make and make delicious treats, and that's why they make the list. There's so many pumpkin foods and drinks it would take too long to name them all. But if you just buy a pumpkin, you can make almost anything, whether it's cookies, cake, or bread.
Fall is one of the best times to hang out with family and friends, and I hope these places and activities will bring your families together, as they have with so many others. Have a great fall season and enjoy!

Works Cited:
("Alstede Farms (Chester) – All You Need to Know BEFORE You Go.")
https://www.tripadvisor.com/Attraction_Review-g46355-d3387007-Reviews-Alstede_Farms-Chester_Morris_County_New_Jersey.html. Accessed 11 October 2022.
"The Frelinghuysen Arboretum (Morristown) – All You Need to Know BEFORE You Go." 
https://www.tripadvisor.com/Attraction_Review-g60906-d183697-Reviews-The_Frelinghuysen_Arboretum-Morristown_Morris_County_New_Jersey.html. Accessed 11 October 2022.
"THE GREAT DIVIDE CAMPGROUND, LLC – Updated 2022 Prices & Reviews (Newton, NJ)." TripAdvisor, https://www.tripadvisor.com/Hotel_Review-g46674-d1629171-Reviews-The_Great_Divide_Campground_LLC-Newton_New_Jersey.html#/media/1629171/107723908:p/?albumid=101&type=0&category=101. Accessed 11 October 2022.