10 Book Recommendations (Middle School level)
10. Stranger Things Have Happened – Jeff Strand
This comedic book is about Marcus Millian III, whose grandfather was a famous magician. Marcus too wants to be a magician and is thrust into competing against one of his grandfather's enemies. Soon after, Marcus's grandfather dies, but Marcus decides to continue the contest and decides to do the unthinkable. Marcus's determination in the face of failure shows us that anything is possible with a little bit of work.
9. Secrets of the Immortal Nicholas Flamel Series (6 books)
This series is about twins, Josh and Sophie, who learn that they have the power to save or destroy the world. They are taken all around the globe by Nicholas Flamel, the immortal alchemist. They are constantly on the run from John Dee, another immortal who is in service to evil gods who want to be in power once more. With the end of the world fast approaching, Sophie and Josh need to decide who to trust, and what to do. This six-book series teaches us about the importance of trust and family.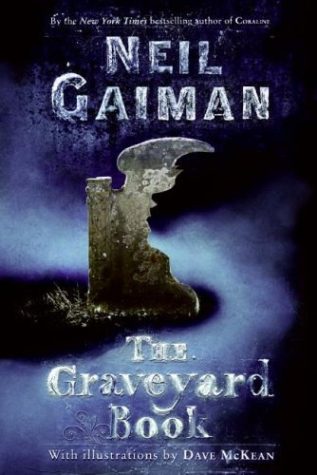 8. The Graveyard Book – Neil Gaiman
This book is about a young boy named Nobody who has lived his whole life in a graveyard, parented and guided by the ghosts who live there. He goes on many adventures and ultimately discovers the truth about his past. His determination to find out more about his past shows readers that nothing is impossible.
7. The True Confessions of Charlotte Doyle – AVI
This story takes place in the 1800s, where Charlotte Doyle has to travel from England to America on a ship, alone. When she is accused of the murder of a man she had become friends with by the captain, she joins the crew to prove her innocence. The captain dies and the ship docks, but Charlotte is not satisfied and ends up returning to the ship. This story teaches us that you can't follow the path others set for you- you have to find your own.
6. Parked – Danielle Svetcov
This funny story is told from two points of view, a girl living in a van, and a boy living in a mansion nearby. They soon become friends, and Cal does everything he can to prevent Jeanne Ann from getting towed, despite the fact she always refuses his help. Cal's determination and Jeanne Ann's pride teach readers that it's okay to ask for help because you can't do everything alone.
5. Wildwood – Colin Meloy and Carson Elis
A moving story about a young girl's adventure to save her brother, who was abducted by crows. She journeys into the Impassable Wood, a huge forest at the edge of Portland. She discovers a whole civilization in it, where animals and humans live in harmony. Sort of. She realizes that she has to save bother her brother and the civilization of Wildwood from destruction at the hands of a disgraced governess. Her journey teaches us that you can find friends and enemies in unlikely places and that not everything is as it seems.
4. Coo – Kaela Noel
A heartfelt story about a girl who lived with pigeons her whole life, until her best friend gets hurt, and she has to leave and get help. Coo finds a kind neighbor, who takes her in and tries to teach her how to be a human. After numerous attempts to integrate into human society, Coo gives up and convinces all of the pigeons to fly away to a nearby forest. She is rescued and returned to her friends and family. This story teaches us about the importance of acceptance and family.
3. The Girl Who Drank the Moon – Kelly Barnhill

This is a moving story about a girl who is left outside an extremely sorrowful town to die but is saved by a kind old woman who accidentally gives her a lot of magic. The girl grows up and gets her magic locked away by the old woman so she doesn't get hurt. On Luna's thirteenth birthday, her magic comes out into the world. At the same time, her grandmother leaves, an evil woman tries to kill her, and a volcano explodes. Teaching the value of family and the importance of happiness, this book is a fantastic read.
2. Kiranmala and the Kingdom Beyond Series (3 books)
A hilarious series about a young girl whose parents immigrated from India to New Jersey. Or so Kiran thought. Throughout the series, Kiran learns that she and her parents are actually from the Kingdom Beyond Seven Oceans and Thirteen Rivers, a magical place full of mythical creatures. Her true parents are the moon goddess and an evil snake king. She has many adventures with her friends, trying to take down her biological father. Kiran's constant attempts to do what's right show the reader that following your heart is the best way to go.
1. Insignificant Events in the Life of a Cactus – Dusti Bowling
This is a hilarious story about an optimistic and comedic young girl who doesn't have any arms. She was adopted and had lived her whole life in Kansas. She moves to Arizona, makes new friends, and solves a mystery that gives her information about her past. This story teaches us that if you embrace people's differences you can find a friend in anyone.