Cookie Connect… In Morristown!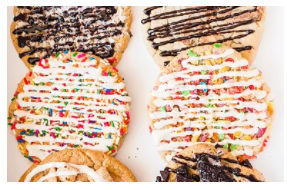 Imagine a restaurant all about cookies and sweets! From cookies to milkshakes, Cookie Connect has it all. The best news is it's opening in Morristown soon.                      
Cookie Connect is not your average sweet shop. There are a variety of different cookies, from cookie ice cream to cookie cereal. There are so many options to pick from, each one crazier than the next. I think we can all agree that Morristown is in need of a new crazy cookie shop.
Cookie Connect was founded by two college students, Ali Hajihaidari and Andrew Zerquera, when they were in their senior year of college. In order to make some money, they decided to bake some cookies and promote them on social media. The week before they were going home from college, their social media suddenly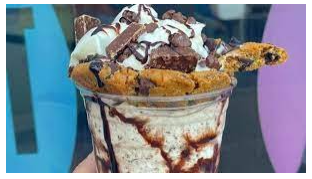 became flooded with orders! Ali and Andrew started to open shops all around New Jersey. Since their business is working out well, they decided to open up a store in Morristown!
Their menu is beyond amazing and creative. Just looking at the menu makes us hungry! On the menu, you can see plenty of different options, like cookie ice cream, cookie milkshakes, cookie cereal, and just cookies in general! Don't worry, it's not just basic cookies. Some flavors include Birthday Cake Cookies, Cinnamon Roll, Fruity Pebble Cookies, and Apple Pie cookies… just to name a few. 
Based on the menu, we predict that Cookie Connect is going to do amazingly well on South Street. We think people will enjoy getting to eat cookies of all kinds! I mean, how could you not want a feast of cookies?  
Overall, we are very excited for Cookie Connect to come to Morristown and we hope you are, too. So the next time you're on South Street, remember to stop by Cookie Connect. Enjoy!
Works Cited
The Cookie Connect, 2021, https://www.thecookieconnect.com/.