The Best Chocolate Chip Cookies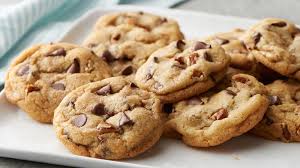 Do you love to bake, or would you like to try? This recipe is perfect for anyone who likes to bake or is new to baking! This is an easy recipe for anyone to make, it is great for family get-togethers or even an after school snack, and it is super delicious! This is going to be so much fun!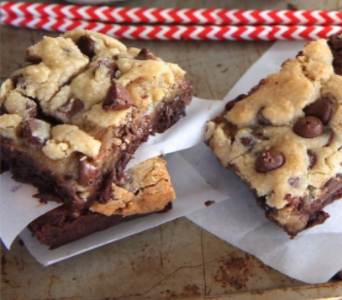 Ingredients:
 


14 tablespoons unsalted butter (softened)

1 cup granulated sugar

½ cup light brown sugar

2 eggs

2 tablespoons vanilla extract

2 ½ cups all-purpose flour

1 teaspoon baking soda

½ teaspoon salt or sea salt

3 cups chocolate chips
Instructions:
1.)  Preheat oven to 350 degrees Fahrenheit and line a few cookie trays with baking paper or spray with non-stick baking spray
2.) Put the butter in a large metal bowl and microwave for 15-25 seconds or until softened.
3.) Add both brown and white sugar to the butter and beat with a mixer until light and fluffy. (If you do not have a mixer, you can use a spoon and mix vigorously.)
4.) Add the vanilla extract and eggs, beating between each addition just until mixed.
5.) Add the flour, baking soda, and salt, and beat on a low speed until fully incorporated if you find that the dough is wet or too sticky you probably need a little more flour.
6.) Fold in the chocolate chips until mixed.
7.) Use an ice cream scoop and drop the dough onto prepared baking sheets, allowing room for the cookies to spread. (If you do not have an ice cream scoop, a large spoon works just fine.)
8.) Bake 30-40 minutes for large cookies and 20-30 for small cookies. I recommend checking the cookies every little while to make sure they don't burn. If you are unsure if they are ready, stick a toothpick into one and if it comes out clean, you may take out the cookies.
9.) Once the cookies are cooled, store in airtight containers
10.) If you want to go above and beyond, feel free to enjoy these with a glass of milk!
Review:
Overall, I think this is a great, versatile recipe that is great for beginners and super delicious! I hope you had fun baking these with me! Enjoy!