Small Local Restaurant, Big Impact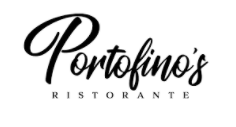 Picture this: South Street of Morristown in 2019. The sun is peeking out from behind the clouds, and you can hear the song of birds chirping. The streets flooded with people walking dogs, on the phone, and carrying cups of ice cream. Citizens of Morristown, sitting inside their favorite restaurant, enjoying a delicious lunch. A beautiful day to be outside. Fast forward a year to the summer of 2020. South Street is a ghost town, and the parking spots lining the street are empty. Your favorite restaurant is struggling to pay rent, let alone make a profit. Financial struggles have been a big part of restaurant owners' lives over this pandemic. Even with the limited amount of money she makes, the owner of Portofino's decided to give back to local food banks to help those in need. This is what Portofino's is all about.
                               About The Restaurant
Portofino's has been a Morristown staple since its opening in 2001. Located on 29 Mills Street in Morristown, the friendly owner, Lisa, took it over in 2015. She transformed the establishment into a family restaurant with a variety of foods, such as bolognese, seafood salad, and grilled cheese. Lisa is the manager of the restaurant, but also pitches in with some cooking. When asked how she felt about owning a restaurant in Morristown, Lisa said, "I have always been proud to be a part of this community, and am even more so now since seeing firsthand the overwhelming support and generosity of the town." As stated before, COVID-19 hit hard, and hearing that the Morristown community was supportive of Portofino's comes as no surprise to many. Lisa truly enjoys preparing and serving food to customers, and you get that feel in the restaurant. The Coronavirus made a big impact on Portofino's, and a majority of restaurants for that matter, and it wasn't a very happy time for a lot of people. However, you can count on Portofino's for a meal that makes you feel warm inside.
Impact on Portofino's
The pandemic has been an impactful time for many. It forced many people to switch gears. Restaurant owners took a punch to the stomach with the virus forcing them to close down indoor dining. However, Portofino's had a takeout system implemented already, which now proved to be the only way to serve local customers. Other local restaurants had to develop this on the fly,  but Portofino's could continue to serve, since their takeout system was already in place. For months, Portofino's received calls and packed food into to-go containers, until the Governor's announcement. When Governor Murphy announced outdoor dining, Portofino's jumped at the chance to serve people face-to-face. They got to work on an outdoor patio to last through the warmer weeks. The restaurant had the chance to put the meals on plates, not just in packages. This was wonderful for the warmer weather, but with colder months, and people still reluctant to dine indoors, COVID continued to pose negative financial challenges. This may cause many restaurants to close their doors, because of the lack of sales. Therefore, restaurants may fear the worst is yet to come.
How Portofino's Gave Back
Charity and donations have been a big part of this pandemic. People that are less fortunate had a lot of trouble throughout 2020. Portofino's decided that to make a difference. Table of Hope is a local charity that plans and runs food drives (more information below). Portofino's has provided meals throughout the pandemic, donating to the organization, and giving food to the volunteers that work there. COVID has taken a lot of jobs away, and this has caused the inability to put food on the table for families around the world.  These donations have aided many. In addition to the Table of Hope, Portofino's went the extra mile to help Morristown citizens. They donated meals to Homeless Solutions (a homeless shelter in Morristown), Morristown Seniors (a senior home), and the Morristown Hospital. There is no telling how far these meals could've gone for some people, but we do know that they helped. If you can, donating is an amazing way to help out the community, and people that could use a helping hand. Whether it's the Salvation Army, or a Cancer Foundation, anything and everything helps. Portofino's helped out the community in a big way over the pandemic, and is an example of kindness to all.
To conclude, Portofino's is an amazing restaurant. Not just with the meals that they provide, but the positive impact they make in our community. The Italian feel flowing throughout the restaurant is unmatched. It reminds me of eating Sunday dinner at my Grandma's. I personally enjoy going to this restaurant, and I strongly encourage you to go for a meal. 
If you would like to donate to Table Of Hope, visit https://springstreetcdc.org/table-of-hope/