What's For Dinner?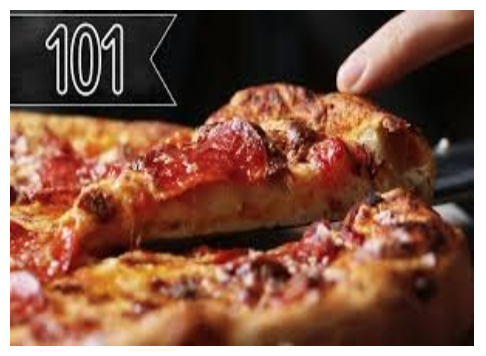 Do you have to make dinner for your family, or would you like to surprise your family? Well, these two recipes are perfect dinners for the whole family, and can be made by somebody with any level of cooking experience. Cooking is a really great way to relax and have something to do. If you want these scrumptious recipes, all you have to do is read below. 
---
Homemade Pizza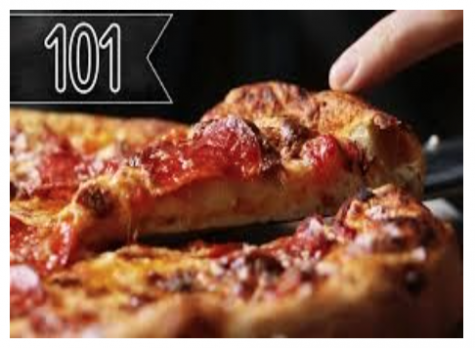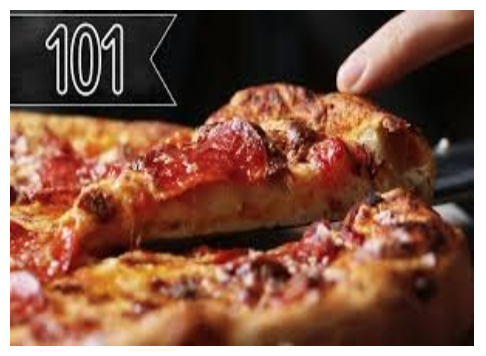 Ingredients: 
1 package (¼ oz) active dry yeast
1 teaspoon sugar 
1-¼ cups warm waters
¼ cup canola oil 
1 teaspoon salt 
3 ½ to 4 cups all purpose flour 
Mozzarella cheese* 
Tomato sauce
Optional: 
Parmesan
beef/ pepperoni/ mushrooms/ pepper/ onions/ olives/ tomatoes 
3 teaspoons oregano * 
Supplies: 
2 12 inch pizza pans
Large bowl 
Medium sized bowl 
Instructions: 
In a large bowl dissolve yeast and sugar in water, and let stand for 5 minutes, add in the oil and salt. Then stir in flour one cup at a time until there is a soft dough. 

Put onto a clean counter that has been covered in flour, and knead until smooth and elastic should be 2-3 minutes. Then, place into a medium bowl that has been greased with butter or oil and flip the dough bowl over so it is greased. 

Cover the bowl with a towel and let it rise in a warm place until it has doubled in size for 45 minutes. Preheat the oven for 400 degrees. Uncover the bowl, and punch the dough then divide it in half. Put each half into a greased 12 inch pizza pan. 

Spread the tomato sauce and oregano or seasonings wanted then sprinkle your cheese on top. Add whatever toppings desired and place in the oven for 25-30 minutes. Take out when golden brown or at whatever consistency you want it.
Tips/Suggestions: 
If you do not have mozzarella cheese you can replace it for another kind or for a more rich flavor you can mix different kinds of cheeses

Instead of oregano other seasonings can be used and for a stronger flavor up to 4 teaspoons of seasoning. 
---
Chicken Pesto Parmesan Bites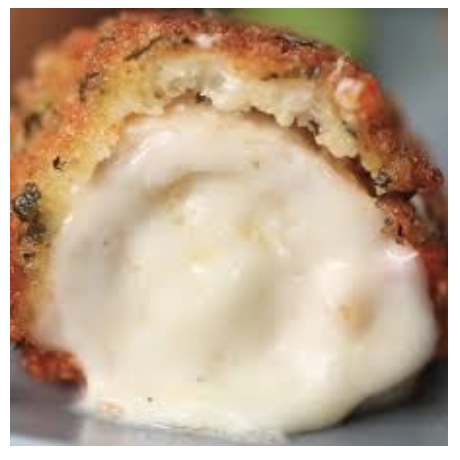 Ingredients: 
1 pound boneless skinned chicken breasts 
Pesto ( amount depends on how much you use per pocket) 
1 ball mozzarella cheese 
2 cups panko breadcrumbs 
1 tablespoon garlic powder
1 tablespoon dried basil 
1 tablespoon dried parsley 
1 tablespoon salt 
½ cup flour 
2 eggs 
Oil to fry 
Parmesan* 
Optional: 
Marinara sauce *
Pesto*
Supplies: 
Plate 
Pan 
Sharp knife
3 small bowls 
Instructions:
Cut the chicken into 1.5 inch pieces. Take a knife and cut a whole into the center of the chicken Make sure not to cut through to the other side. Should look like a little pocket inside of the chicken. 

 Spread pesto inside the hole, should be a thinish layer. Stuff the hole with a strip of mozzarella. Add all of the seasonings into the breadcrumbs in one bowl, whisk the eggs in another bowl, and pour the flower into a third bowl. 

Batter the chicken in the flour, then dip your pieces into the egg and then the breadcrumbs. Add oil into a pan and heat on high until at around 350 degrees fahrenheit. 

Drop the chicken in and fry on both sides until golden brown. Serve with marinara sauce or pesto on the side if wanted, and sprinkle with fresh parmesan. 
Tips/Suggestions:
The parmesan is optional and romano could be used instead

Either pesto or marinara can be served on the side (not both, unless you really want to try that combo).