Parks and Outdoor Attractions to Visit this Summer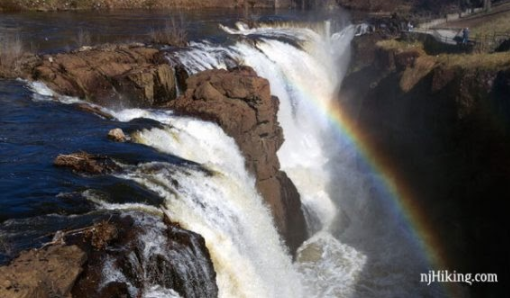 New Jersey has many diverse land features and natural attractions. Its beautiful surroundings make it a great place to live. A wonderful way to enjoy our beautiful states is to explore and visit the national parks and outdoor attractions. This time of year is a perfect time to enjoy beautiful weather and the outdoors. In this article you will find five of the best places to enjoy the outdoors in New Jersey. Please note that some of these attractions are closed due to the pandemic and remember to social distance if you go outside. 
Paterson Great Falls National Historical Park, Paterson NJ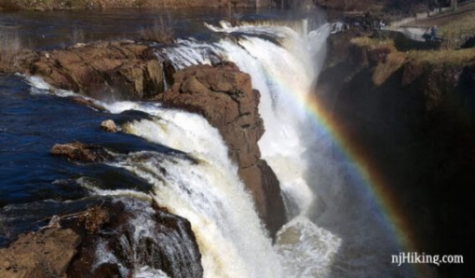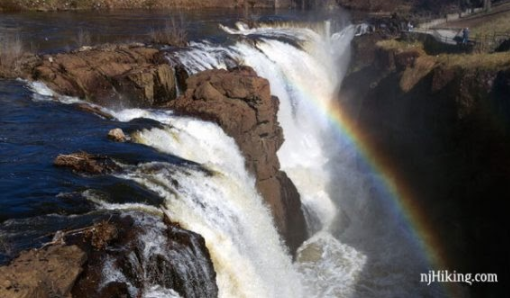 The Passaic river is a large river in Passaic county. This huge waterfall is its main attraction. It is easily accessed by a short paved path. Right after springtime is ideal to view waterfalls because rainfall will increase water flow. This beautiful sight is located less than twenty minutes away in nearby Patterson. It's a great place to spend an afternoon or have a picnic. 
New Jersey Pinelands, Southern Jersey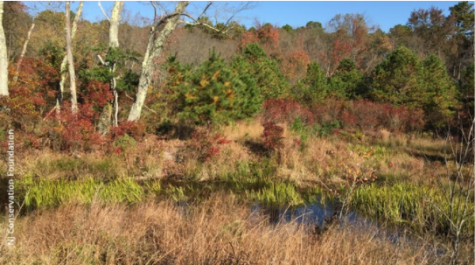 The New Jersey Pinelands is well known for its vast size, 1.1 million acres, to be exact, that's over a million football fields. In the reserve there is a specific type of pine tree known as Pygmy Pines, which gives it its nickname as the Pinelands. But the reserve also has marshes and mountains as well. It's a very good display of New Jersey's diverse natural life. The drive from Morristown is a bit long at about an hour and a half but it is totally worth it for such beautiful sights. Fun fact, the pinelands are the origin of the notorious urban legend about the Jersey Devil. 
Rutgers Gardens, North Brunswick NJ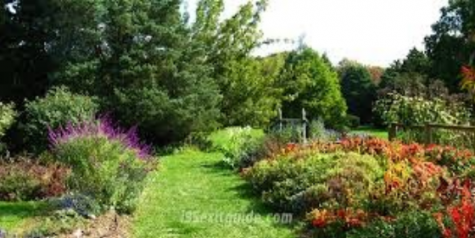 Rutgers' gardens are an extension of the Rutgers agricultural program. There are sweeping views of gardens planted and arranged by graduate and undergraduate students. The gardens are also home to many natural habitats and ecosystems that have been left undisturbed.  THis attraction is about 40 minutes away and is an easy drive down 287.
Absecon Lighthouse, Atlantic City NJ
This is a beautiful historical lighthouse that overlooks the ocean and is a wonderful attraction. Though it's been decommissioned, the original Fresnel Lens and Light is lit every night. It was first lit in 1857, and served to help guide ships at night, but has been open to the public since 1933. You can even climb to the top and take a guided tour, or enjoy the view of the ocean  from the beaches It's located in the iconic, Atlantic City, which is about 2 hours away. 
Hacklebarney State Park, Long Valley NJ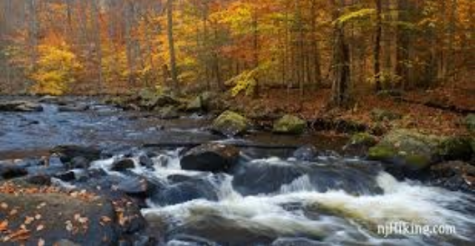 This breathtaking state park is a great way to enjoy hiking and the outdoors. Trails vary in intensity and are mostly family friendly. The riverfront trail is absolutely stunning with the sights and sounds of a nearby river with waterfalls. And, this park is only a 30 minute drive from Morristown.
Overall, living in New Jersey gives us many opportunities to enjoy nature and  something should take advantage of it. Whether it's stunning parks or historical sights, get outside and explore nature this spring. Check out this list to see more outdoor attractions open during quarantine. 
Works Cited:
https://www.njhiking.com/best-waterfall-hikes-in-nj/
https://www.nps.gov/pine/index.htm