Holiday Wish List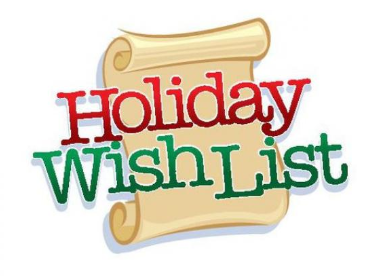 Have you ever wondered what you wanted for the holidays? Well, many kids struggle to figure out something within their budget that they would enjoy all year round. The ideas below should be really fun and cool for all middle schoolers of any age, background, or gender. Many of these ideas were found on Amazon, but they could be found in many other stores. 

  Stress Toys (multi pack around 13$, singular, $5-10)
School and everyday life can be stressful. Most students at Frelinghuysen would agree. These stress toys are adorable, and fun to play with while relieving your stress. They are very cheap, and can fit in your pocket or Chromebook case. When you find a class is boring, you can look forward to fidgeting and getting your mind focused. From squishies, to crunchy slime, to multi-cubes there's constant entertainment!

        Friendship Bracelet String ($8-$20)
Have you ever gotten bored? Lets face it, the answer to that question would be yes. Friendship bracelets are quite easy to make using a YouTube tutorial. There are thousands of different designs to learn, and an infinite possibility of color combinations. You can put these bracelets on a water bottle, Chromebook case or simply knot it and carry it around to hold in place and use or tape to a table/ any surface.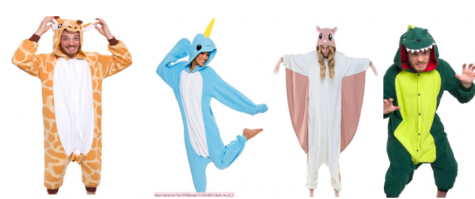 Onesies ($18-32)
Although at first sight some people may already think, "this is not for me", many middle schoolers have these comfy and cute, pajamas. Whether for Halloween, Pajama Day, or just plain sleep, dressing up in one of your favorite animals sure is fun. There are a variety of these onesies to choose from: Stitch, dinosaurs, unicorns, narwhals, or even flying squirrels. You can find these onesies at Party City, Target, Amazon, or many other large clothing stores.

Art Supplies ($15-20)
These are wonderful for any students who like to paint or draw. In spirit of the holidays, there are some great deals on canvases and art mediums. Searching up a video tutorial, picture, or even just being creative can take a rainy afternoon into one filled with color and beauty. The paints are great, because the texture is very thick, and they are easy to work with. On the other hand, the markers are sometimes easier to do small details with, and also turn out awesome. These paintings can be hung up in your house or given to a friend. You can blend paints, make layers, and find your inner artist. Costs can vary, but are generally under $20 per supply. 

Funko Pop Figurines($6-$20)
Many kids have a fandom that they adore. Whether its Ariel, Bob Ross, Thanos or Harry Potter, there are some pretty awesome characters to decide to go all 'fankid' over. These figures are bobble heads and come with tons of detail. They are really cute to go on the edge of a desk or dresser. The pictures only show a few of the characters they have to offer. In addition, many of these are extremely cheap. Being a fan of Marvel's movie, Thor Ragnarok I purchased Thor and Hulk figures, for a total of around $25. They look very cute standing together, and show just how much I love Marvel. 

Penny board 22" ($89.99- $119.99)
Although these skateboards have a high price, they are definitely worth it. Coming in many different colors, these boards are durable and will last for a very long time. They are really fun and provide lots of entertainment, cruising down hills, sidewalks, and driveways, and learning new moves. They are very lightweight, and you can go on many different surfaces. Once you get good enough, you are able to go extremely fast and turn in tight spaces. 
Overall, some of these ideas may not be for you, and of course, that's fine. But with the different price ranges, and uses of all these awesome toys, there is bound to be one along the way that appeals to you. From the artsy painting supplies, comfy and cute pajamas, and fankid figures to the athletic skateboards, you would be able to express all of the different sides of you and things you like. So make sure to pop a last minute item onto your list so you are bound to have the best, holiday, EVER!