Black Panther: The Best Superhero Film Of All Time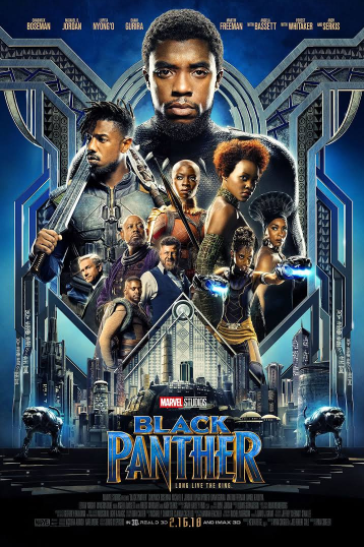 Hang on for a minute...we're trying to find some more stories you might like.
Making billions and billions of dollars, Marvel Studios is a titan when it comes to producing blockbusters.  With films like Captain America: The Winter Soldier and The Avengers, Marvel's formula for movie-making is clearly working great for them, creating action-packed spectacles that have caught the eyes of viewers for decades.  However, when it comes to the actual quality of its movies, few have been able to transcend their identity as blockbusters and truly deliver thought-provoking and original content.  One movie that does this is none other than the film, Black Panther.
Black Panther is a superhero film that follows T'Challa, the Black Panther, a superhero who defends his nation of Wakanda, from the entitled Killmonger, who is trying to take the throne away from T'Challa.  Right off the bat, what elevates Black Panther over other superhero films is the world-building. Black Panther expands on the rich lore of the Black Panther comics, resulting in an immersive world in the movie.  The fictional nation of Wakanda is brought to life fantastically and is a stunning sight. Combining futuristic aspects with a tribal African aesthetic, Wakanda feels like a real, authentic African nation.
In addition, the acting in Black Panther is superb.  Each character feels like a real life person with different quirks, mannerisms, and character flaws, highlighting the range of these actors.  The stars of Black Panther can act a funny scene one time, and a dramatic scene the next, all to perfection.  While all of the actors are great, the standouts are Michael B. Jordan and Chadwick Boseman, both playing deep and psychologically complex characters that give the superhero and supervillain archetype nuance.
Finally, the last and most important thing that puts Black Panther over other superhero films is the theme it presents.  Black Panther puts forward relevant and thought-provoking topics regarding isolationism, liberation, paying for the sins of one's ancestors, racial identity vs. national identity, and many more.  These themes are not only powerful, but are also presented in a way that doesn't feel preachy, and yet not so subtle that they are lost in the action and special effects.
Overall, I was pleasantly surprised by how good Black Panther was, from both an enjoyment and technical standpoint.  Black Panther is an amazing superhero film and in my opinion, one of the best we've seen so far.