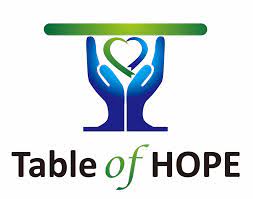 What is Table of Hope?
Have you ever wanted to help the community but could not because you did not know about the charities in Morristown? Right here in Morristown we have an amazing charity called Table of Hope. Table of Hope is a food pantry run by Teresa Williams. This charity was established in 2013, and their mission is to improve the lives of families in the Morristown area and to talk about problems that need to be addressed in Morristown. Over the years Table of Hope has served over 29,000 people.
How Table of Hope Helps Our Community
Table of Hope has had an amazing impact on the people of Morristown. Some of the ways Table of Hope has impacted Morristown is by serving meals to those who need it Monday through Friday from 5:30 to 7:00 pm. The organization also donates groceries. The upcoming days they will be distributing groceries are November 16-30. Table of Hope also often has holiday donations where they will collect and distribute food, toys. or clothes based on the event. Table of Hope has also donated backpacks, hosted COVID vaccine clinics, and distributed Thanksgiving turkeys.
How You Can Get Involved
You can help the Table of Hope by volunteering at any of the events. As a volunteer, you might unload the food, sort groceries, or clean up. You can also help Table of Hope by donating. Donating is an easy way you can help a charity. Check out the chart to see items that are being collected right now. They also collect toys for children around the holidays. Click here to find an opportunity to help our community today! 
Current Table of Hope Collection
Disposable forks and knives

Napkins

Disposable cups with lids

45-60 gallon trash bags

Ground coffee

New plastic grocery bags

6×6 clamshell to go containers
Works Cited
"Spring Street CDC." Spring Street CDC, www.springstreetcdc.org/?fbclid=IwAR3JGTHG3X0KygTNGdVAzhy10Exg11y-ibiLhrAbD0YV-mBnFEnVs0H1p30.