What's up, gamers! It's your man, Sam, here to review a game I recently played that I HIGHLY recommend you try out.
It's time to check out Pikmin 4. The plot of this game is simple. You crashland on an unknown planet searching for Captain Olimar, an astronaut from a planet named Hocotate. However, in the crash, you got separated from the rest of your group, the Rescue Corp. So now you're on a journey to save Olimar and the Rescue Corp from the unknown dangers of the mysterious planet.
In terms of content this game is massive because in the game there are hundreds of treasures to collect and multiple caves to explore on a quest. There are challenges to overcome. The main one is to save Olimar and the Rescue Corp. There are also quests to save for castaways and leaflings, who need to be cured on the island. Night is now a required part of the game that adds its own challenges with its dangers and unique missions. In addition, there are Dandori battles, which are battles with leaflings that require skill and strategy when it comes to the art of Dandori, which is to organize tasks strategically and to execute effective plans. Lastly, there are also Dandori challenges where instead of competing against a leafling, there is an area with a group of monsters to overcome and treasures that you must collect. 
There are also many characters in the story. There are a variety of pikman that have differ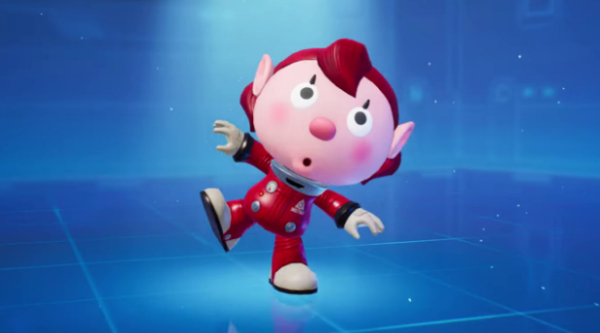 ent abilities to aid you on your journeys, and new ones have recently been added!
In addition the dog captain is a part of your journey. He's one of the best parts of the game as he helps in very tricky situations. Lastly, the leaflings, who need to be cured through the quests, can work for you or against you, depending on the situation. 
Finally, there are medals in these stages you earn depending on your skills, speeds, and quantity of objects you collect. There are bronze, silver, gold and platinum medals. To score a platinum medal in a dandori battle you must absolutely blast past the leafling foe in total score as too little will result in a gold or silver medal. To collect a platinum medal in Dandori challenges you need to collect all the enemies and treasures in a short period of time.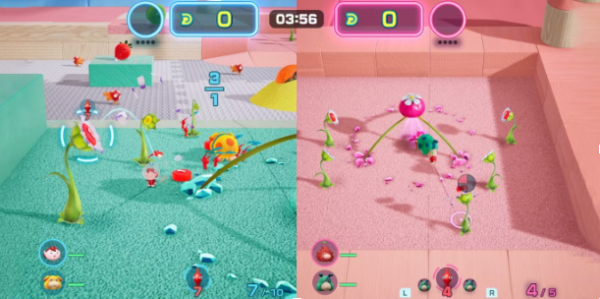 My overall opinion of the game is that it is amazing, but I have some dislikes. My favorite part about the game is the content. The content is packed together very well and  will keep you hooked until the end. Another feature I love is the design, which is a mix of cute and childlike, as well as terrifying which is perfect, considering this is an unknown planet of unknown dangers.
One part I dislike is the multiplayer mode. In previous games except for the first, you had access to more than one captain (main character) that you could play. However, in Pikmin 4 there isn't a 2nd captain to play as, which is a flaw that could have easily been designed.
In general, the content in this game is high quality and some of the best I've seen in my time of playing video games. It is a great game for Pikmin beginners. All in all this game is a PERFECT 10/10! Give it a try next time you play a video game!