Lululemon: Is It Worth It?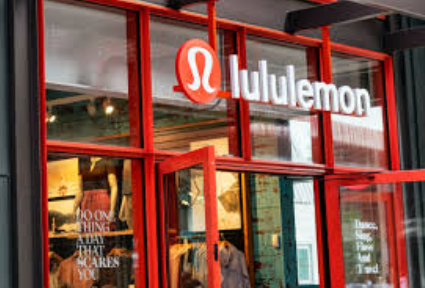 Lululemon is very popular worldwide. Lululemon's products are very high quality, but is the price worth it? There are many pros and cons to whether Lululemon is justifiable. Should you be spending your money on Lululemon, or saving it on Athleta?
Yes, Lululemon is worth it!
     Even though the prices are exceptionally high, the quality of every existing product is also quite high. Some may say it's not worth it just because of sizing, prices, and sometimes even the products themselves. Athleta indeed sells the same products other companies sell, but according to Logan Haily, "Athleta definitely sells many high-quality designs and fabrics however, Lululemon is much more geared toward an elite level of yogi or athlete. Lulu's luxurious patented fabrics include their signature Luon® for yoga/barre classes, and Everlux™ for hot studio classes, among others." This is saying that yes, Athleta may sell some very high-quality products, but Lululemon is more geared toward this specific audience and has a bigger inventory of choices. 
     They have a variety of sizes that are a good fit for anybody. Even if you are tall or short, Lululemon has a product just for you! Regardless of if you buy a nice hoodie or even just a pair of sweatpants, the price is always worth the quality of the products purchased. So, the next time you take a trip to Lululemon, just remember, that $118 lost is really $200 worth of quality product.
No, Lululemon is not worth it!
     Lululemon is known for its high-quality products but is it worth it? Some people may say that it is worth it but in reality, it is overpriced. You could get almost the same quality clothes for a much lower price. Also, the sizes for Lululemon don't follow traditional size charts. For example, most brands consider a size 6 a medium but for Lululemon it's small so it's a bit harder to find the right size fit. A pair of black leggings from Lululemon is $98, but anywhere else, you could buy a pair of leggings for a third of the price or less. 
     Another example is the "Hooded Define Jacket", which is $128. Think of all the things you could spend this money on instead of this one jacket. Overall lululemon is just overpriced and you could save a ton of money if you just buy from another brand. Also, as kids, we would prioritize a $120 jacket at the top of our shopping list, but the chances are that parents aren't willing to spend money on one item of clothing.
     To conclude, there are many pros and cons to Lululemon and whether it is worth it or not. It has very high-quality products, but is the price worth it? Now it's up to you. What do you think?
Work Cited
Hailey, Logan. "Athleta vs. Lululemon Clothing for Yoga – Which one is the best athleisure brand?" The Yoga Nomads, 28 November 2022, https://www.theyoganomads.com/athleta-vs-lululemon/. Accessed 15 March 2023.