Beenies: Best Ice Cream in Town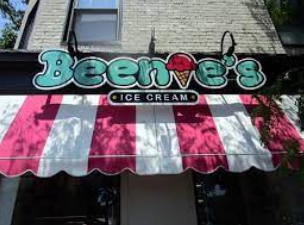 Have you ever wanted to enjoy  a sweet tasty treat? If you ever have, then you would love to go to Beenies! What makes their ice cream so special is the wide variety of flavors which can range from the basics like chocolate and vanilla to their special edition flavors such as bubble gum. Also, Beenies has something for everyone and for every occasion! They are known for their ice cream cakes,  ice cream sandwiches, and  dairy-free ice creams on the menu. This makes Beenies scrumptious for everyone who goes there since there are so many options to choose from. 
History
Beenies was first created by the owner Tony Franco. Beenies was named after the beloved family dog.. Beenie's Ice Cream then opened on May 18th, 2017, and it turned into a huge success as the  business we know and love today! 
           Flavors
Beenies has 38 different flavors of ice cream. According to store employees, the 3 most popular flavors are Chocolate Peanut Butter Cookie Dough, Cookies N' Creme (Crushed chocolate sandwich cookies with vanilla ice cream), and Cookie Monster (Blue Cookie Dough Ice Cream with Oreos).
These flavors are ranked among Beenie's top 3 flavors that are loved the most by the reviews but that's not all. More interesting flavors that Beenies has on their menu include  Birthday cake: (Yellow Cake Ice Cream, Cake Pieces, Blue Icing, and Rainbow Sprinkles), Dunkaroos: (Vanilla Frosting Ice Cream with Cinnamon Graham Cookies and Rainbow Sprinkles), and Minecraft: (Caramel Oreo Ice Cream with Chocolate Cake Crunchies, Green Butter Cream, and Red Sprinkles for Redstone). All of these flavors are just small variations to choose from on the menu!
Expansion
Since Beenies was established in the year 2017 they have had an amazing business on the Green in Morristown, NJ. But in the year 2022 in November, Beenies decided to expand with a second side of their store which now can be used to buy merchandise and more seating as well as more Ice cream that is stored.
       All of these hot topics contribute to the fact that people in Morristown think that Beenies is in the Top 5 and without a doubt the best Ice Cream place in Morristown. When will you visit Beenies at 38 Morris Street?
Works Cited
Beenie's Ice Cream | Home, https://www.beeniesicecream.com/. Accessed 7 February 2023.
"About." Beenie's Ice Cream, https://www.beeniesicecream.com/about. Accessed 7 February 2023.
"Flavors." Beenie's Ice Cream, https://www.beeniesicecream.com/flavors. Accessed 7 February 2023.