What is the Best Ice Cream in Morristown?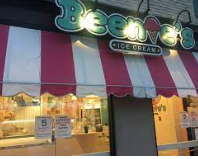 Do you feel like having a sweet treat? Ice cream is one of the most popular desserts in America and I'm not surprised. It is delicious! There are many different ice cream places in Morristown, but which one is the best? From asking classmates, I have determined that South Street Creamery, Beenies, and Kilwin's are the most popular ice cream places in Morristown. But which one is truly the most favored by customers?
To start, one of the popular choices in town is the South Street Creamery. The Creamery was first opened in 1999 and has won several awards, such as for the best homemade ice cream. The Creamery also has more than just ice cream. Are you looking for lunch before your ice cream? Well, South Street Creamery has lunches including pizza and sandwiches. They also have fresh baked goods, ice cream cakes, Italian gelato, and of course a classic ice cream cone! They also use only natural flavors and fresh ingredients. Going to the South Street Creamery is a great choice for the entire family!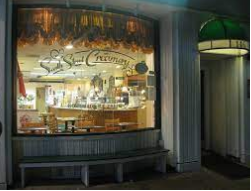 Up next is Beenie's, which first opened in 2017 by Tony Franco. It was named after Tony's dog Beenie. Tony started his ice cream business because before he opened his own, he managed a different one in New York. Beenie's serves ice cream and ice cream cakes. A big reason why Beenie's is so popular is because of their wide variety of flavors. The Beenies' website says that they have the perfect combination of American ice cream's creaminess, the Italian's smooth texture, and all the different flavors unique to the shop. If you know some picky eaters, this is the place to go. With all the different flavors, there is something for everyone!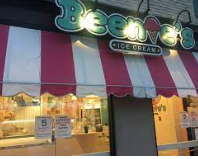 The last ice cream store is Kilwin's! This great store opened in 1947 by Katy and Don Kilwin, and it does not only have tasty ice cream, but it also has delicious chocolate! The owners use original recipes for both of those foods. Kilwin's probably wins the prize for the biggest variety of not just ice cream flavors, but confections. Out of the three ice cream stores, Kilwin's has been open the longest, since 1947 (although the Kilwin's in Morristown has not been open this long). There are exactly 146 Kilwin's locations, the first originating in Petoskey, Michigan. So, if you looking for some ice cream or maybe just a different confection, Kilwin's is the place to go!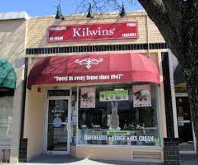 Everyone has different tastes in food, and this includes ice cream preferences. This is a reason ice cream stores need to have a wide selection of flavors. South Street Creamery has 23 ice cream flavors! From your classic vanilla ice cream to Kahlua Madness, what even is Kahlua Madness? It is a mocha-based ice cream with chocolate-covered espresso beans. So delicious! Beenie's has an impressive amount of flavors – 40, to be exact! Since Beenie's often likes to change its flavors, this is also a good choice. But can Kilwin's beat this impressive amount of flavors? Well, it can beat South Street Creamery's 23 flavors, but it can't quite beat Beenie's 40 flavors, Kilwin's has 38 different flavors to choose and enjoy from. So, if you are a picky eater, Beenie's is the place to go, with the most flavors to choose from.
So which is the best ice cream place? Reviews are very important to know if a place you want to go is actually worth taking time out of your day to visit. The South Street Creamery has 4.5 out of 5 stars. One person states, "The Creamery is a very good option for lunch and dessert." Another writes, "All these options are delicious and usually an amount of food that fits my appetite! Crepes are also delicious!" These reviews show that not only is the ice cream good, but the lunch is also great at the Creamery! Moving onto Beenie's, which has a high star score of 4.7 out of 5 stars. One review states, "Ice cream tasted really fresh and flavorful. I ordered mint chocolate chip with hot fudge. My friend ordered Fruity Pebbles and it was surprisingly, to me, really good too! There are so many choices to pick from that are very unique compared to the chain spots. Can't wait to go back!!" This shows how many flavors Beenie's serves and how delicious it all is. Our last ice cream store, Kilwin's, also has a rating of 4.7 out of 5 stars. One review that is rated 5 stars says, "I was not at all an ice cream fanatic but, because of Kilwin's Ice Cream, I now am! Top quality in every way, from the management and ice cream." 
With all that information do we really know which ice cream store is the best? It all comes down to your opinion, so go into town and try these ice cream places. What would you rate each one of these excellent ice cream stores?
Works Cited
Beenie's Ice Cream | Home, https://www.beeniesicecream.com/. Accessed 11 October 2022.
South Street Creamery Ristorante | View Menu, https://www.southstreetcreamery.com/. Accessed 11 October 2022.
"Chocolate Bars | Kilwins." Kilwins |, https://www.kilwins.com/shop/chocolate-bars. Accessed 11 October 2022.