Millie's: Tasty World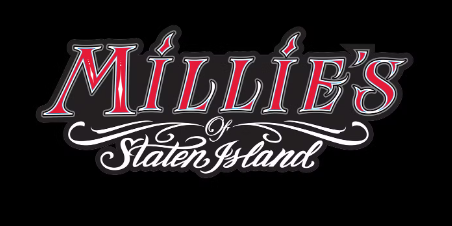 Have you ever wanted a taste of the best fresh pizza? Well if you have, you're in luck because 60 South Street is the amazingness that you could never turn down. After interviewing the head manager of Millie's, Peter Martinez, we learned much about the restaurant. When you go to Millie's, you get the most authentic taste of Italian cuisine that we are willing to bet you´ve never had! 
The food served at Millie's is different from other pizza parlors. The chefs make fresh mozzarella every day and they don´t serve the typical chicken nuggets or grilled cheese that would be seen in a casual restaurant! The main focus is on the pizzas, meatballs, and salads. Also, the ingredients Millie's uses are sourced from local farms such as Growing Greens and Foster Fields farms, while others might just get their ingredients from a grocery store.  What makes it different from other pizza parlors and restaurants is the fact that it has a wood fire oven and a coal fire oven, which add to the authentic flavors. 
Millie's has been open under Martinez's management for 11 years. Martinez enjoys working at Millie's because he appreciates the opportunity to watch people eat good food and he knows they love it at the same time. He started as security for 22 years. As his career progressed. he earned the opportunity to be promoted to manager, which he's been doing for the past eleven years. Although Millie's in Morristown was founded in 2011, there is a second restaurant in Staten Island, NY that is about four years old.  Many of the townspeople in both areas like Millie's service is quick and easily available to them.
In conclusion, Millie's is known as a local top-notch pizza parlor that is very reliable and delicious. We hope you can try the amazing food at Millie's soon!
Works Cited
"About Us." Millie's Old World Meatballs & Pizza, https://www.milliesoldworld.com/about/. Accessed 17 October 2022.