Frelinghuysen News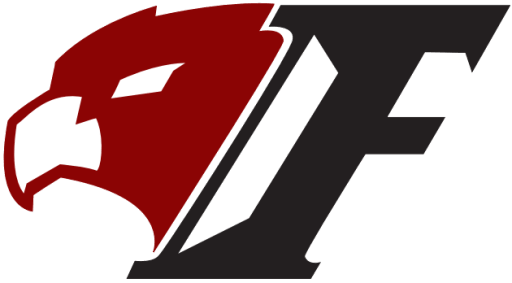 FMS has a variety of after-school clubs and sports. Read these next paragraphs to be informed on games and upcoming clubs so that you can be ready and prepared for any upcoming events. This includes Falcon Ticket raffles, picture days, games, and club/sports tryouts. 
Upcoming Sports
Don't forget to register for winter sports. The cut sports are Boy's and Girl's basketball and cheerleading. Registration will be open from October 3rd to November 9th so get your forms completed as soon as possible. Winter sports will start on Tuesday, November 15th. You should register online and then you can print out the form and hand it into the nurse. You can also find this info by clicking this link.
Upcoming Clubs
Many clubs have already had their first meetings, but you can still join! For instance, the yearbook recently had its first meeting and designs the yearbook (advisor: Ms. Rodriguez). "Ladies in Training" is a mentoring group led by Officer Tia. Don't forget a signed permission slip given to Officer Tia if you want to participate. Lastly, the Student Council organizes school events and fundraisers (advisors: Ms. Profita and Mrs. Greenstein). All-In is a fun club for everyone that hosts activities and movie days after school (advisor: Ms. Skurkovich). You can view all of the clubs by clicking this link. 
Upcoming Falcon Ticket Raffles 
Falcon Tickets Raffles are held throughout the school year.  You might want to get those Falcon tickets ready because the raffles come randomly, so be prepared. But, the announcements will also let you know when too. There are great prizes! To name a few, these include candy, gift cards, headphones, and so much more. If you are wondering how to get Falcon tickets, it simply involves being kind, focusing on your work, following instructions, and making good behavior choices. So remember to be the Falcon that you are, and do a good job at being a kind FMS citizen. 
We hope to see you connected with our FMS community, either with an extracurricular activity or by earning Falcon tickets! See you soon after school or at a raffle! 
Works Cited
Frelinghuysen Middle School, https://frelinghuysenms-ar.rschooltoday.com/. Accessed 11 October 2022.
"FMS Beyond the Bell." https://docs.google.com/document/d/16jqxO2hVKRkp4Mu69LtaXLHEWVtDFCC1JGai8Q_DQMk/edit#. Accessed 11 October 2022.