Need a Vacation? Martha's Vineyard Has Got You Covered!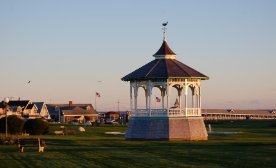 Welp, it's close to June (or it is, depending on when you're reading this article). I know all of you are itching to ditch school and go on vacation. Don't try to hide it. Sadly, most people spend their time doing nothing during summer vacation. Don't do that. I've done it firsthand, and I can tell you, it just feels like an elongated Spring Break. So if you want to avoid that, then Martha's Vineyard has got you covered! Hence, the title of this article. (clever, ain't it?)
 First, what is Martha's Vineyard? No, it's not a wine company. Even though it sounds like it. It's an island on the Cape Cod close to Massachusetts, and you can get there by ferry. Also, can I just express how many Cape Cod chips exist there? Seriously, every store in Martha's Vineyard carries Cape Cod chips. They're good, but I like my Lays. Now, where was I? Oh, right, Martha's Vineyard. It has 6 main towns, though I could be wrong. If you're sailing here by ferry, you most likely ended up in Vineyard Haven. It is also known as Tisbury, but I call it Vineyard Haven. It has most of the ferry ports and a shopping district on Main Street. From there, Oak Bluffs is the main attraction here. It has the Gazebo in the square, many places to eat and shop, a fishing boardwalk, and the best part about Martha's Vineyard, Inkwell beach. It's a beach, and I love it. The sand is perfect for making sandcastles, the water's warm, and you can go crabbing there. What is crabbing? It can be described as looking in the underwater sand and scanning for crabs. You then get a net, scoop up your new friend, and look at it. That's it. I found a crab claw in the sand, and I kept that thing for a while (I was 9 years old, don't judge me). It also has Circuit Avenue, which is where most of the restaurants and shops lie, including Fat Ronnie's, which has good fries. There's also a Mad Martha's Ice Cream there, and they have the best blueberry ice cream.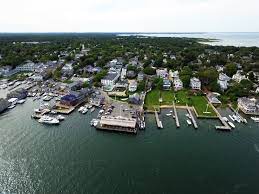 There's more of that over in Edgartown, though. They have a movie theater, more ice cream places, and a port where you can sail to Chappaquidick. Don't ask me to tell you anything about it, because five minutes after we got there, our car broke down. And because of that, our family now sees Chappaquidick as bad luck. However, since you're at the Chappaquidick port but don't wanna go to Chappaquidick, grab some Quarterdeck fries. They're right by the shore, and they have the best fries. They also have burgers, fish, and other stuff…but I always get the fries. They're just that good. Heading over to Aquinnah, you're bound to see the Gay Head lighthouse. There are five on the island, East Chop, West Chop, Edgartown, Cape Poge, and Gay Head. Aside from that, there's the Moshup Beach, and the waves are perfect for bodyboarding. Chilmark is known for its stone walls and hills. It has many small shops and tasty seafood. (I mean, what did you expect? It's an island. Why wouldn't it have seafood?) Katama is another town, and I don't know much about it. There is Katama Beach, though, a more intense bodyboarding spot. Yet it's also dangerous, so maybe start with Moshup beach first. Menemsha is a small town, but my favorite part is Menemsha Beach. Not for making sandcastles, crabbing, bodyboarding, or even swimming. No, I love the beautiful sunsets. My family always goes there at the end of our trip, and it's such a serene experience.
So you've heard of what Martha's Vineyard has to offer. Wait, you don't want to go to Martha's Vineyard? You're saying you don't know if you'll like it? Well, let me share some of my personal experiences on the island. When my family and I were going fishing, we found a monster fish with spikes and was green. We weren't going to eat that, so we threw it back into the ocean. On another fishing trip, though, when we were putting a fish in the cooler, its tail slapped my dad. Now that's comedy. Another thing is that the whole island is suitable for bike riding. I can't tell you the number of times I've biked from Oak Bluffs to Edgartown only to get some fries. Worth it. The last time I went (pre-pandemic), I learned how to play tennis and golf. The golf club that I went to also had delicious rosemary fries. Man, it seems like every restaurant has good fries. I would have to go with Fat Ronnie's though, but not because of the fries. They serve Heinz Ketchup. Usually, though, Quarterdeck is closer, so we just go there. One time, when we were going bodyboarding, my brother had the bright idea of using our flippers to propel us. Let me tell you, it didn't disappoint.
On another bodyboarding trip, we had come to a shock. The beach was covered in rocks since a tropical storm blew some of the sand away. So we were bound to the sand, and some seagulls were swarming us. I had to grab my WATER GUN to dispel the tropical sky rats. There's also Ryan's Arcade, which is a fun place to go. If you get enough tickets, they have awesome prizes, like a VR headset. It's not anything like an Oculus, but it's something. Nancy's is a seafood restaurant, and my dad says they have good fish and chips. There's also a playground for your younger siblings or people who're kids at heart. And my favorite place to eat, believe it or not, doesn't have fries. It's called Copper Wok, and their garlic noodles are the best. Some other picks are their miso soup, Pad Thai, and dumplings.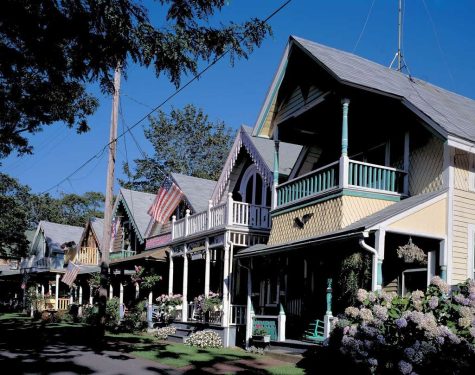 So, after your well-needed vacation, you look back at the island and smile as you sail away. So many touching experiences, things that you'll never forget. Hopefully, you got one of the good ferries, which have Cape Cod chips and other food. If you got a janky one, though, I hope you enjoy sitting in your car for close to an hour (or more).
You're welcome.