Top Things to Do in New Jersey Over the Summer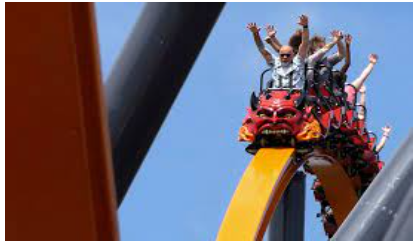 Summer is getting close, and luckily we live in a state that has a lot of cool things to do over the summer that will cool you off and get you out of the heat. In this article, I will explain ten different places to see and things to do during the upcoming months. 
1: Beaches!
If there is one thing that NJ is known for is its beautiful beaches. There are 130 miles of white sand and blue waves. People from all over come to New Jersey during the summer to relax on a beach. You can also cool off in the ocean, which is refreshing in the heat. Some popular beaches are Wildwood, Sea Girt, Avalon, and Sandy Hook. 
2: Six Flags Amusement Park
Six Flags is a great amusement park in Jackson Township. It has 14 roller coasters, including the world-famous Kingda Ka. There is also a Safari with animals from six different continents. It is the 2nd largest amusement park in the world, after Disney.  We are lucky to have Six Flags close to us. 
3: Hikes
If you are looking for exercise during the summer, you can walk or bike on a hiking trail. One great path is the Patriots' Path. This path takes walkers around Morristown. It is about 9.6 miles long. There are also many mountains that are good for hiking, such as Schooleys Mountain in Morris County. Hiking is a great way to exercise during the summer.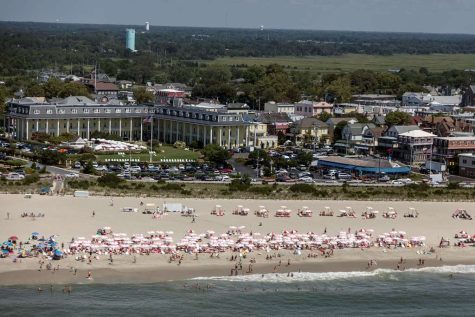 4: Ice Cream Shops
On a hot summer day, there is nothing better than a sweet ice cream cone to cool you off. Fortunately, we have many ice cream shops in New Jersey, even some great ones in Morristown, like the South Street Creamery or Beenie's. Down the shore, there are great ice cream shops, such as Hoffman's Ice Cream or Coney Waffle. Ice Cream is a great thing to enjoy on a summer day. 
 5: Cape May
Cape May is a very popular place in Southern New Jersey. It is a great beach and also a town with shops and restaurants. It is known for its famous boardwalks and beaches, and also a few museums and historic sites. Cape May is a great beach town to visit this summer. 
6: Boardwalks 
if you want to get entertained this summer with some SkeeBall or Pac-Man, the Jersey Shore Arcade is a great place to have some fun. Some of these arcades are open 24/7. The boardwalk is also a good place to get some food or go on some rides. 
7:  Summer Fairs
There are multiple summer fairs that take place in NJ. There are fairs in June, July, and August. Fairs are fun because you can ride roller coasters and other rides, play games, and eat delicious food. Fairs are fun ways to have a good time in the summer. 
8: Jersey Shore Blue Claw Baseball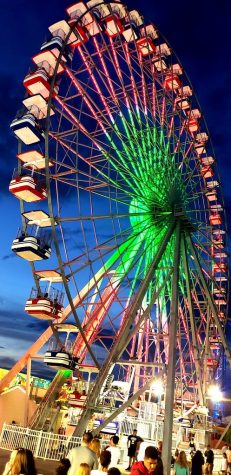 If you enjoy sports, we have a New Jersey minor league baseball team. The Blue Claws play 120 games, 60 of which are in New Jersey. You can watch a baseball game, eat ice cream or popcorn, and have a great time.  
9: Pools
If you don't like the sand on a beach then pools are a great option. We have two pools in Morristown, Streeter, and Ginty. You can swim, relax, and hang out in the sun. This is a great place to cool off in the summer heat. 
10: Zoos and Aquariums
Zoos and Aquariums are great places to cool off, especially in a lot of heat. If you like animals and Ocean life, then this is a good ocean. One popular zoo is the Turtle Back Zoo, which has 850 different animals. There is also the Adventure Aquarium, which is in Camden. 
Overall, NJ has many great summer places and things to do. You can hang out at a beach, Six Flags, and go on a hike or to an ice cream store. You can go to Cape May or go to a boardwalk. There are summer fairs and Baseball games that are so fun. Finally, there are pools, zoos, and aquariums. As you can see, New Jersey is full of many fun attractions. So, this summer, take a few trips to see these great places.