6 Awesome Shows to Watch This School Year!

Have you ever found yourself mindlessly scrolling through Netflix, or Disney+ trying to find something to watch, but there's absolutely nothing that piques your interest? Well, then, you should absolutely watch these!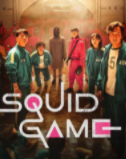 Squid Game: This show should definitely be at the top of your list of must-watch shows (if you haven't already). It is an action fiction, thriller, and drama show. Along with lots of fun twists and turns, it has been on the top ten list on Netflix ever since it came out in September. With it sky-rocketing in popularity, 111 million people have sampled at least a little bit of the show in their house. The show is about a group of people who give others who are in debt an opportunity to win a grand amount of money by competing in their games. They compete in games that people used to play when they were kids. However, these games that are far more deadly than any other game they've played, such as red light, green light- except this time, one wrong step could end your life. Would you survive the Squid Game? 
Disclaimer: This show may not suitable for all ages, especially for those under the age of 12. It is rated TV-MA.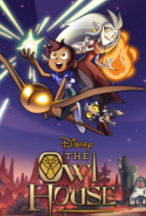 The Owl House: Have you ever looked for a place where you can escape reality for even just a moment? Well, you found it, and so did Luz Noceda! In the show The Owl House, the main character, Luz, finds herself on the Boiling Isles, a world where books come to life (quite literally in fact!). And after just a day of witnessing this magical place, she decides to stay, making friends and even enrolling in a school to help her achieve her dreams of learning magic. Yet even through all this excitement, she starts to worry when her connection to the human realm starts to fade, becomes distant from the ones she loves, and gets farther from the key home.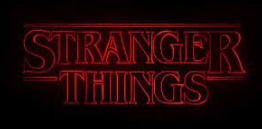 Stranger Things: Have you ever wanted a show that has you on the edge of your seat? Maybe even a little scared, too? Welcome to the fictional town of Hawkins, Indiana. With three amazing seasons and a fourth in process, this show has funny scenes and cool characters. The main character is Eleven (El for short), who comes from the D.O.E (The Department of Energy) with supernatural powers. She must help her friends find their missing friend while monsters are out and other people are going missing. She and her friends Mike, Lucas, and Dustin, secretly look for their friend, along with the police chief looking for him as well, unaware of everything going on. This show has a ton of suspense, flashy scenes, and will make you want to binge! With episodes of forty-five minutes to one full hour, this is your go-to show! 
She-Ra and the Princesses of Power: Adora, being on the "good" side in the fight, lived with her best friend, Catra, in the Horde, only to later find that she was wrong: the horde was evil, and Catra knew it. After deciding to leave the Horde, Adora learns that all along, she was the legendary hero, She-Ra, and upon making this discovery, she bumps into some new people named Bow and Glimmer. They realize she is She-Ra despite her wearing the Horde symbol. The three later become The Best Friend Squad and work to remake the Princess Alliance against the Horde and, even worse, Catra. If you're down for an amazing plot and characters with a good personality, then this show will fit your liking.
Community: If you want to get a good genuine laugh about kids from a community college, and them going about their daily, crazy lives, then this is the show for you! With an amazing score of 8.5 out of 10 and an 88% rating on Rotten Tomatoes, it's definitely a must-watch show. Community is a show that was first released in 2009 starring Alison Brie, Gillian Jacobs, Joel McHale, Donald Glover, Danny Pudi, and Chevy Chase. Most episodes are anthologies, meaning they start with a story and end the story in the same episode. Along with being an excellent show, it's definitely binge-worthy. The best part about it is that you don't have to watch them in order! You can hit a random episode and know exactly what's going on without even watching the rest of the show. Although there may be a few references to past episodes, you'll still be able to laugh along.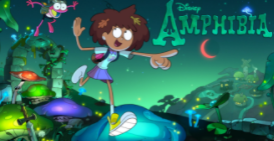 Amphibia: If you like a fun show about frogs, this is for you. After finding a treasure box in an old thrift shop, Anne Boonchuy finds herself in the midst of Amphibia, a magical world filled with all types of creatures. Here she meets ten-year-old Sprig Planter, whose family invites her to live with them on their farm, where she finds comfort, and, after being in a troubling friendship her whole life, she finds what it really means to be a good friend. In this Disney+ series, the adventures never end, and you'll never get bored.
So, if any of these choices seem to peak your interest, go ahead and try watching them! These are the page turning shows you've been looking for, to keep you on the edge of your seat to keep watching them. So enough just sitting around and not knowing what to watch- we don't have to do that anymore! Go ahead and give these shows a try.
Works Cited 
"Community." Rotten Tomatoes, www.rottentomatoes.com/tv/community.
Kelseymsutton. "Netflix Says Squid Game Is Now Its Most-Watched Show Ever." Adweek, Adweek, 13 Oct. 2021, www.adweek.com/convergent-tv/netflix-says-squid-game-is-its-most-watched-show-ever/.
Kelseymsutton. "Netflix Says Squid Game Is Now Its Most-Watched Show Ever." Adweek, Adweek, 13 Oct. 2021, www.adweek.com/convergent-tv/netflix-says-squid-game-is-its-most-watched-show-ever/.