Beenies: A Place to Chill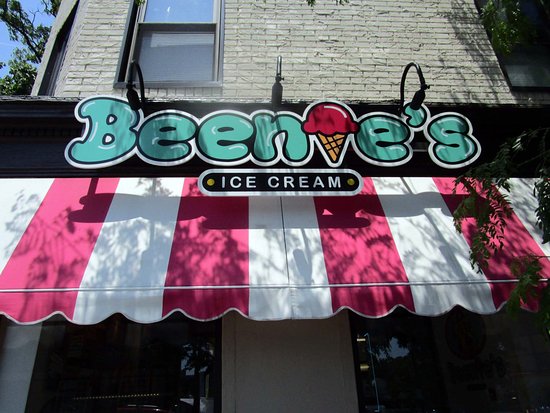 When you hear the word "Beenie's" what comes to your mind? One of those propeller beanies or a knit cap? What comes to my mind is the, most delicious, friendliest, and coolest ice cream place in town! Beenie's Ice Cream in Morristown started in May of 2017 by Tony Franco. I interviewed the owner Tony and asked about him about his childhood and business to find out more about the man behind the stand.
Falcon Press: Are you from the Morristown area? Where did you go to school?
Tony Franco: I'm from Mendham, New Jersey. I went to Mountain View Middle School.
FP: Did you have any hobbies as a kid that you would like to share? 
TF: I liked to draw a lot, play video games, and play basketball. I wanted to be either an artist or an NBA player when I grew up. When I was in high school, my main hobby was playing drums. My favorite food was ice cream (or macaroni and cheese).
FP: Did you join clubs? What clubs did you join?
TF: When I was in high school, I joined all of the music clubs to play drums.
FP: Let's cut to the chase, who is Beenie? 
TF: Beenie was the name of my family's dog when I was a kid. He was rescued from a shelter, and liked to do funny things like bark at rocks!
FP: Wait, why name your business after your dog?
TF: I wanted our ice cream shop to make people smile, just like Beenie did! Beenie was a special dog, and we also have special flavors of ice cream too.
FP: At what point in your life did you decide that you wanted to start/own a business?
TF: When I was 25 years old (5 years ago), I didn't have a job, and I knew I needed one. I tried thinking of all the things I liked to do when I was a kid – I was creative, I liked to eat ice cream, I was good at math, and I liked to work really hard. Opening an ice cream business seemed like the perfect fit!
FP: I think that this question the readers have been waiting for, how do you come up with all your unique ice cream flavors?
TF: Lots of different ways! Sometimes customers tell me what they like, other times I imagine flavors I think customers would be excited to try. I invented "Minecraft" flavored ice cream because Minecraft is one of my favorite video games, and I know lots of people like that video game too.
FP: What would you say is the most fun part of having/owning a business?
TF:We're creating new things all the time: New flavors, new pictures on the walls, meeting new friends and customers… something new is always happening at Beenie's!
FP: What is the most difficult problem to face in having a business?
TF: Having a business is like having a baby – it's true! Even if you hire a babysitter (like employees in a business), you are still responsible for the baby! It's a lot of work and sometimes I get tired, but it makes me very happy too. I love Beenie's, just like parents love their children!
FP: What advice would you give your middle school self?
TF: I would say to my middle school self two things:
1) "Ask your parents if they need more help with chores"
2) "Don't spend all your allowance money on toys and candy! Save half of it first, and then you can spend the other half".
FP: Do you have any final words to say to our readers?
TF: Yes, Morristown is an awesome place to live, and I'm so happy Beenie's Ice Cream can be a part of Morristown! Thank you for interviewing me, Johannes and Frelinghuysen Middle School!
Thank you, Tony, for sharing that information. You're truly an inspiration for all of us future business owners. To know that we can always pay attention to our interests and find success in what makes us happy is truly important
So, what is your favorite ice cream flavor? Mine is Minecraft and you can only get it at Beenies!