Taylor's Version: Reclaiming the Rights to Her Music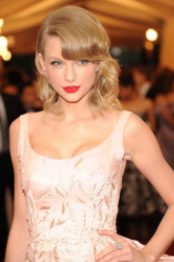 Taylor Swift. A name you've probably heard many times seeing as she's one of the most well-known singers of our generation. From her country hits like "Love Story" to her peppy pop music such as "Shake It Off", she has had success in multiple genres. However, her music doesn't fully belong to her, and she will receive significantly less money because of this. And that is why she recently announced that she will be re-recording her first six albums. Let's take a look, shall we?
Ever since she started singing at age 14, Taylor Swift has been gaining ground as one of the most popular artists of our time. She released her first studio album, "Taylor Swift" at 16, and has released 8 since then with genres from country to pop to alternative rock. In the length of her 17-year long career, she has won 80 awards, 11 of which were Grammys. A Pennsylvania native, she grew up in West Reading, then later moved to Hendersonville, Tennessee to help her pursue music in nearby Nashville. Also a big animal lover, Taylor owns three pet cats, Meredith, Olivia, and Benjamin Button. Overall, she's an interesting person and an amazing singer.
However, even though Swift is very accomplished, the master recordings of her first six albums were sold to a man named Scooter Braun. In a highly publicized move, Braun's Company, Ithaca Holdings, purchased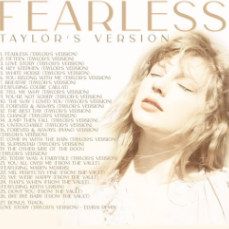 Swift's first six albums by buying Big Machine, her previous record label. A master recording of a song is the first recording of it, and all copies of the song are made from the master recording.  So that means whenever someone wants to use one of Taylor's songs in a TV show, movie, or advertisement,
they will have to ask Braun's permission instead of hers! But it doesn't end there! The drama continued when Scooter Braun announced that he had sold her masters to the private equity comp
any Shamrock Holdings. However, Taylor came up with a unique solution. Re-recording her first 6 albums!
After having her master recordings sold multiple times, Taylor Swift decided to take action and re-record her first 6 albums. By doing so, she is hoping fans will purchase her music from her new versions. You can tell which album is old, and which is the re-recorded version by the moniker added to the end of the song title which will read "Taylor's Version". By re-recording her music, whenever Shamrock Holdings gives someone permission to use her songs, she can give the final verdict of either yes or no, and even force the client to use her version instead of Shamrock's. Right now, she has released her re-recorded "Fearless" and is currently working on the other 5 albums. Taylor Swift has endured several hardships throughout her career, and this will just be one more that she's overcome.
All in all, life threw Taylor Swift a curveball. However, with strength and determination, she was able to get a hit off of it. So the next time you go to listen to one of your favorite Taylor songs, listen to "Taylor's Version". 
Works Cited
Grady, Constance. "The Taylor Swift/Scooter Braun Controversy, Explained." Vox, Vox, 1 July 2019,