Morristown OnStage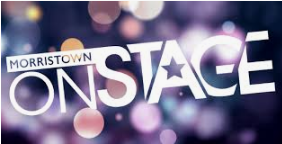 Have you ever attended Morristown Onstage? This year, Morristown Onstage is on Wednesday, February 26th, 2020 at Morristown Performing Arts Center (MPAC). It is sponsored by many local businesses. According to the Morris Educational Foundation (MEF), "The sold-out event, emceed by Emmy-nominated Tara Bernie, one of our own Morris School District parents, it is the "'must-see family event of the year.'"  Morristown Onstage includes such acts as singing, dancing, and more! 
The MEF states, "Morristown Onstage is the premier fundraiser for the Morris Educational Foundation. It is a unique showcase of amateur "acts" of all ages performed in the Mayo Performing Arts Center in Morristown, New Jersey every February." According to the MEF, in order to audition for the event, you must live, work, train, or attend school in Morristown, Morris Township, or Morris Plains or you must be a Morristown High School alumnus. There are two categories, 18 and under and 19 and over, in which contestants compete.
There are various types of acts that perform for Morristown Onstage, according to the MEF. In the past, there have been singing, dancing, band performances, comedy, poetry, and even whistling. Some of the acts for 2020 include singing, dancing, duets, jazz quartet, guitar/piano singing combination, other musical performances, a guitar/duet, and a pianist.                                                                                                                                                                                                                
This year, we have a few students from FMS who will be in Morristown OnStage, including Elena Deleppo, Gabby Denninger, and Katilyn Wright, who are members of the Shining Stars Dance Academy. In addition, former FMS band teacher, Mr. Gallagher, will be performing with Mr. Chu‍, one of the band teachers at Frelinghuysen.  Mr. Chu also works at the high school with Mr. Gallagher. Both of them will be performing a musical performance during Morristown Onstage. 
     This year is the 13th annual OnStage competition. Some other 2020 finalists are Bobby Baitey, Bobby Becht, Neillea Dee, Jonathon Freschl, Dylan Sarah Klug, Luca, Olivia Restivo, Maggie Waldron, Cooper Weil, Zachary Wheeler, and Laura Ana Blanche, Jennifer Wydra, and Zion.
In conclusion, Morristown Onstage is a local competition whose acts include such talents as singing, dancing, or musical performances. This year, there are at least 15 people participating in Morristown Onstage. If you like singing, dancing, or musical performances, you will definitely like this!   
Works Cited
"Morristown ONSTAGE: Audition." Morris Educational Foundation, www.morrisedfoundation.org/morristown-onstage/audition.html.
"Morristown ONSTAGE: Morristown ONSTAGE." Morris Educational Foundation, www.morrisedfoundation.org/morristown-onstage/morristownonstage.html.