World Series 2019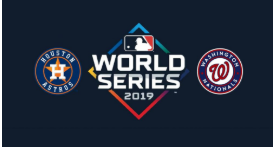 On October 30th, 2019, the World Series ended. People had very mixed opinions about the final results. Let's take a look at who won and what led up to it, the Washington Nationals drought history, and the aftermath. 
Champions and What led up to it
The new MLB champions are the Washington Nationals. They have just won the World Series in game 7 against the Houston Astros. The Nats were coming off a tough game 6 win against the Astros with a score of 7-2.  The Nats have had an average series, with the exception of losing every home game and winning every away game! Trea Turner carried the Nats to the big win. The Nats have had no trouble in any of the other series. They fought hard to win and deserved the victory.
Nats' Previous World Series Drought 
The 2019 Championship is the first that the  Washington Nationals have ever won. The Nats have not been very good in previous seasons. According to the "Washington Nationals website", "The Nats finally put the franchise's snakebitten, Fall Cla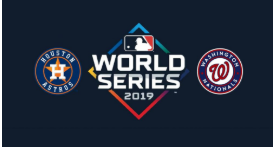 ssic-less history to bed. Of course, the Expos moved to Washington prior to the 2005 season, so if you only count their history in D.C., it's a 14-year drought.". That quote means that the Washington Nationals have had a long losing streak in the World Series titles. 
Aftermath of the Series
On November 2nd, 2019, the roads of 15th Street and Constitution Avenue roared with excitement as the Nationals won the World Series in Game 7 in the classic fashion. Every player of the team was so happy they brought a World Series title back to the nation's capital. The whole community of Washington, D.C. came to the parade and they celebrated. It was the time of their lives at the parade. All the players and coaches gave speeches to the crowd. They couldn't believe the Nats did it!
 Conclusion
To conclude, the Washington Nationals won the world series in Game 7 to the Houston Astros. The Nats were having a franchise drought until they won this year, so they also had a great parade in honor of the Champions. What are your thoughts on the World Series 2019 Champions, the Washington Nationals?
Works Cited
Lazo, Luz. "Nats' World Series Parade: Here's What You Need to Know." The Washington Post, WP Company, 2 Nov. 2019, www.washingtonpost.com/transportation/2019/11/01/nats-world-series-parade-heres-what-you-need-know/.
"These Teams Went Longest before 1st WS." MLB.com, 31 Oct. 2019, www.mlb.com/nationals/news/longest-world-series-appearance-droughts.