NBA Season 2019 – 2020: What Does It Hold?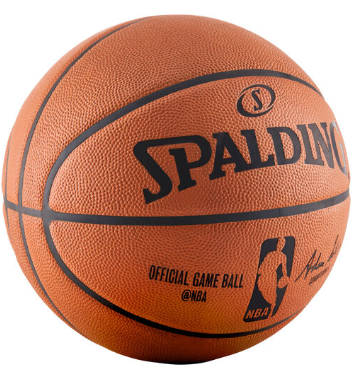 The 2019-2020 NBA Season will be starting soon and there are so many possibilities of things that could happen. After the Raptors won last year, this year could be a shocker too. Many players have switched teams, the Warriors got worse and they're haunted by injuries, and it is going to be very competitive because every team is good and bad at the same time. All of reasons will prove to contribute to the season's outcomes this year. 
Players have switched teams this off-season. It goes from Kevin Durant and Kyrie Irving going to the Nets to Kawhi Lenard and Paul George going to the Los Angeles Clippers. According to Sports Illustrated, "There have been so many changes th
is NBA season who knows who will win this season." That quote means that it is anyone's season because many teams made big moves. That is one reason how this season it could be a surprise.
Another reason why the 2019-2020 NBA season will be a shocker is because the Stacked Golden State Warriors team will have trouble making the NBA playoffs because of the lost Kevin Durant in the free agency. Also, they are having trouble with injuries to Kevon Looney and Klay Thompson. With the Golden State out of the picture for now, the championship is up for grabs. According to the Bleacher Report, "The Golden State Warriors can still do well but without Klay Thompson, due to a torn ACL the chance to win the championship is slim and will be a fight to get into the playoffs." This means that the Warriors do not have the best chance of winning the finals since they have one three out of the last five finals. That is another reason it could be a surprise who wins the Larry O' Bryant Trophy.
In addition, the 2019-2020 NBA season will be a surprise because none of the teams are all good or really terrible. All of the teams have a chance of winning the title because they all seem to be on a level playing field. This is the year everybody is going to play their hearts out. According to Neil Paine, a sportswriter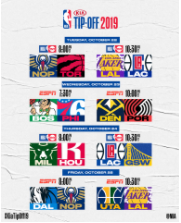 for 538, a division of ABC News, "The 2019-2020 NBA season will be so surprising everyone got better but Golden State and they're all too good to predict who will win." Therefore, all NBA teams have made changes for the better, so there will be a lot of competition. 
To conclude, the 2019-2020 NBA season will be a surprise is because players have switched teams, the Warriors are out of the picture and have injuries, and finally how all of the teams have improved, so this is the year every team will compete. What are your thoughts?
Works Cited
Goldberg, Rob. "Warriors 2019-20 Schedule: Top Games, Championship Odds and Record Predictions." Bleacher Report, Bleacher Report, 12 Aug. 2019, bleacherreport.com/articles/2845853-warriors-2019-20-schedule-top-games-championship-odds-and-record-predictions.
Neil_Paine. "Our Way-Too-Early Projections For The 2019-20 NBA Season." FiveThirtyEight, FiveThirtyEight, 16 July 2019, fivethirtyeight.com/features/our-way-too-early-projections-for-the-2019-20-nba-season/.
"Ranking the Top 100 NBA Players of 2020." SI.com, 12 Sept. 2019, www.si.com/nba/top-100-nba-players-2020.