Top Movies Of 2019 And The Best Ones To Look Forward Too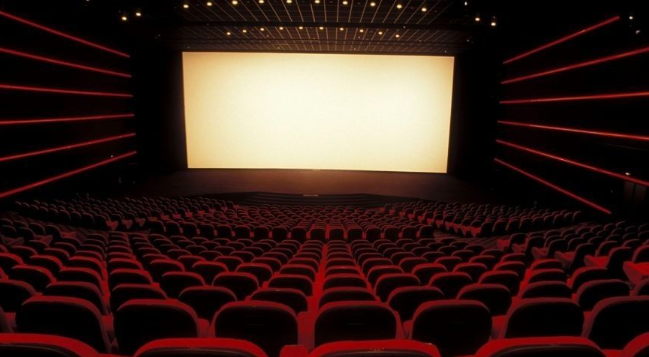 Nicholas Santucci and Christian Giardina, Writers
April 1, 2019
There have been many great movies so far in 2019, and even better ones that are coming up this year! Movies are a great way to entertain the whole family, and they were first created in 1888. The first movie was a short film that was created by a French inventor, Louis Le Prince. Today, movies are a lot longer and more realistic than the ones in the 1800s. Some of our very own FMS students and teachers have identified their favorite movies. In addition, critics have discussed best-rated movies by critics and some movies for people to look out for in the future.
First, let's talk about the teachers' favorites movies. Ms. Valinoti said, "One of my favorite funny movies is Finding Dory. I am a Disney enthusiast so I enjoyed this sequel to Finding Nemo. My favorite characters in Finding Dory are whales, Destiny, and Bailey. They were hilarious! And to quote my pal Dory, 'Just keep swimming!'" As you can see, Ms. Valinoti loves Disney movies. Disney made over 59 billion dollars last year! Its first Pixar movie was Toy Story. Toy Story was the highest rated animated movie of 1995. 1995 feels like a long time ago, but now, Toy Story 4 is around the corner. Another teacher, Mrs. Ricucci said that she "would have to say that my favorite movie from 2018 is Mamma Mia! Here We Go Again." This was a sequel to the original movie Mamma Mia. It was a light and fun movie with music and perfect for the summer time. Mrs. Ricucci also liked this movie because the storyline includes generations of women and she saw it with her mother, sister, and daughter so it was a really special outing. Coming from an Italian teacher, this movie choice isn't surprising! Mama Mia had an 81% Rotten Tomatoes score and was one of the best international movies of the year.
Several FMS students commented on their recent favorites as well. Ryan Geraghty was also excited about Toy Story 4. Geraghty said that, "Toy Story 4 has been such an iconic series and I can't wait with what they come out with this time." It seems that Toy Story 4 was a movie to look out for soon for both adults and children. Oliver Rosenthal stated that he thought the best movie of 2018 was Black Panther. It was one of the best action-packed movies he had ever seen. His favorite character was Erik Killmonger played by Michael B. Jordan, because "even though he was a bad guy he was still really cool." We also agree with this recommendation because we also very much enjoyed Black Panther. Although the movie did have some had some scary parts, we think it is a great family movie.
Paddington was the best-rated movie by critics. It had a 100% rotten tomatoes score! "Paddington 2 honors its star's rich legacy with a sweet-natured sequel whose adorable visuals are matched by a story perfectly balanced between heartwarming family fare and purely enjoyable all-ages adventure." The movie also had a 88% audience score on top of the 100% rotten tomatoes score. Leave no trace was the second best movie of 2018. "Leave No Trace takes an effectively low-key approach to a potentially sensationalistic story — and further benefits from brilliant work by Ben Foster and Thomasin McKenzie." This movie is pg like Paddington, and it also has a 100% rotten tomatoes score, but an 82% audience score. These movies are the top 2 movies of the year rated by critics, and you, yourself can vote and take participation in an audience based vote.
You might have heard of some of the upcoming movies such as Avengers Endgame, which is the final Phase Three Marvel movie and will change everything that you have grown to love about all of the Avengers, Ant-man and the Wasp, Guardians of the Galaxy, and even Captain Marvel. Another movie coming up in late 2019 is  Star Wars Episode 9 which is the final film to the Star Wars  saga. There will be more prequels and spin-offs, although the main saga will be over.  Godzilla: King Of Monsters Is going to be about saving the world with the monsters, which takes a turn on the usual plot where the monsters are the villains.  Some people might say that it is a bad idea, although it will probably change the way we think of the monsters. Many people may not know about this but there is also a Joker spinoff movie coming out late 2019 that seems promising.  Lastly, X-Men Dark Phoenix which will be Fox's last X-Men movie before the rights are sold off to Disney/Marvel and since this is the last one, expect a big change!  
There are several more movies that have been recommended and are ones to watch out for this year. Start buying your tickets now because it looks like many will be sold out!