What's the History Behind The Holidays?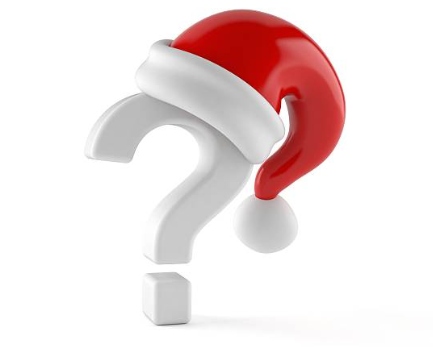 Wow, it's hard to believe that the holiday season is already here! Christmas, Hanukkah, and Kwanzaa are three holidays that are celebrated when the air is cold and snow is on the ground. Each of these holidays adds to the spirit of the season in its own way, but you may be wondering how all these traditional holidays originated.
The celebration of Christmas goes back to the early 4th century, when it was first celebrated by Roman Catholics to commemorate the birth of Jesus Christ. There are several theories why Christmas is observed on December 25th, though no one knows for sure why this date was chosen. One theory is that in 221 C.E, a historian named Sextus Julius Africanus determined that Jesus's birthday was on December 25, while another theory is that Pope Julius l declared that it should be celebrated on this date. Today, Christmas is enjoyed during the winter season with traditions like decorating Christmas trees, gift giving, and helping the less fortunate.
Hanukkah, also commonly referred to as the Festival as Lights, is a Jewish holiday with origins that date back to the second century B.C. It commemorates the rededication of the Second Temple that the people of Jerusalem won back in a fight against the Greek-Syrian armies to gain back their religious rights. The holiday also celebrates a miracle that occurred during the rededication. Even though there was only enough oil to light the Menorah for one day, it actually burned for eight days and nights. Thereafter, a ritual used to celebrate Hanukkah is to light one candle each day for eight nights during the holiday's celebrations.
Unlike the long histories of Christmas and Hanukkah, Kwanzaa is just over 50 years old. It was first created in 1966 by Dr. Maulana Karenga, to honor African American heritage and values. After a huge riot in Los Angeles had occurred, the professor wanted to find a way for the African American community to come together. After researching African harvest celebrations, Dr. Karenga came up with the ideas for Kwanzaa. For seven nights, one candle is lit and displayed on a candle holder called a kinara. Each candle emphasizes one of the seven principles of Kwanzaa (called the "Nguzo Saba" in Swahili). Three of the candles are red, three are green, and one is black.
While each these holidays has a very different history, they are all equally important to the people who celebrate them. They are also very similar because they all bring people together and encourage unity. Christmas, Hanukkah and Kwanza bring joy to the world and make the holiday season so special during the cold months of winter. Happy holidays!