Anticipating 9th Grade at MHS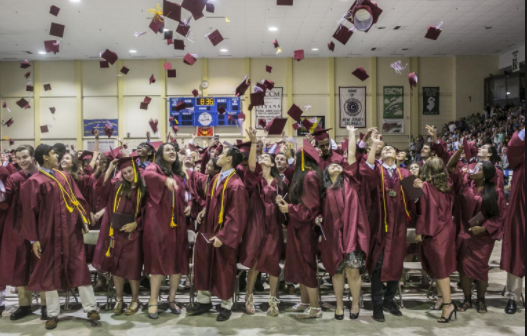 Jeremy Rubin, Writer
May 15, 2018
As it is the near end of the school year, around ⅓ of the school, the eighth grade, is anticipating going to Morristown High School. While there certainly is a lot to be excited about, like hour long lunches and STEM and Humanities programs, there will be some adjusting to do to get used to the high school.
First, the high school is huge! There are currently over 1,800 students and 167 teachers. This can be pretty overwhelming for students who are used to the house system at FMS, which makes the school feel so much easier to navigate. But, don't worry, the high school has a Peer Mentoring program in place where some of the older high school students meet with the ninth graders to help them get used to their new surroundings.
There are many opportunities to take at MHS! First, academics (it's a school, after all): the high school offers a total of over 280 diverse courses, which contain honors and advanced placement courses. It offers two more languages than we have at FMS, Mandarin Chinese and Latin, which sounds very cool. And you know, high school grades count for college, so let's make it work!
There are over 19 native languages spoken, making the high school a very diverse place. They  have 27 varsity teams, which is quite different from FMS, and over 40 co-curricular activities! You should definitely check out some of their offerings. It's always a good idea to become involved in something fun and get to know new people.
I hope that all upcoming 9th graders will enjoy the new experiences they will have at MHS. Have a good transition, and I will see you at the High school!