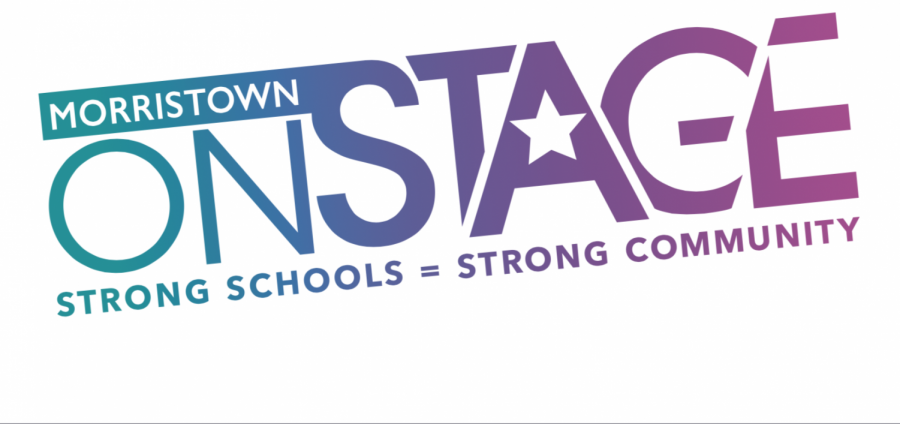 Morristown OnStage
January 30, 2018
Are you interested in this year's Morristown OnStage? We have some great acts being performed by some of our own school community!
Zap and the Moles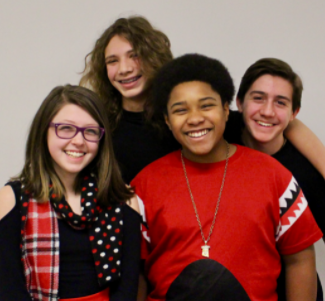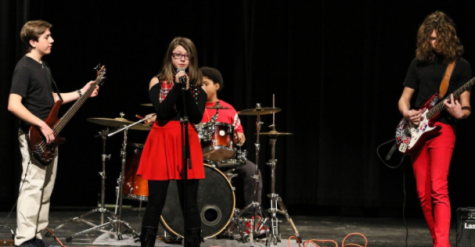 The band consists of Domenic Manobianca (15), Shaun Sapp (15), Katelyn Nagy (14), and Jonny Smith, (14). According to Michael Izzo of the Daily Record, "They play music and recently decided to form their band." The first three members mentioned also attend Morristown High School and are former FMS students. We had the opportunity to speak further with one member, Shaun Sapp. He plays a wide range of music and practices at least once a week. He said, "I'm actually very excited [to perform in Morristown OnStage]. I've been wanting to do it since I was little. Now that I have the opportunity to do it with my friends makes it even sweeter." When asked if he had any advice to offer middle schoolers, Shaun said, "If you know you have a gift musically, athletically, etc. it's your duty to try to pursue it". The band will be one of 15 acts this year.
Allison Chong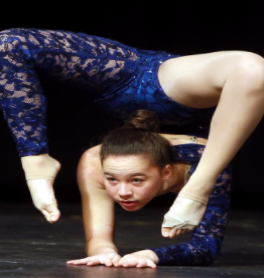 Allison Chong, 13 years old, is doing an acrobatic dance routine for this year's competition. She told Izzo with the Daily Record, "I switched dance studios and my new one recognized my flexibility…I think I'll do well. I hope" (Daily Record). Allison's style of dance requires a blending of dance techniques with precise acrobatics.
CJ Ryan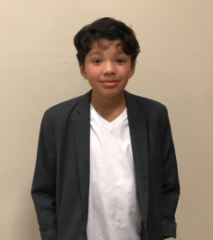 CJ is a 12 year old seventh grader here at Frelinghuysen Middle School! He competed in our own Talent Show last year, and is now ready to show Morristown his singing abilities (Morristown Green). Look out for our own FMS performer at this year's Morristown OnStage.
Juliette Trumbull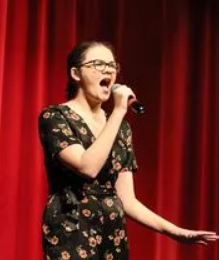 Another Morris School District student will be a solo singer at Morristown OnStage this year. Juliette will actually be performing in the competition alongside her mother, who is another contestant. While rehearsing with her mother, Juliette, along with other contestants, has also been practicing at Morristown High School in anticipation of the big event.
Interested in seeing the performers for this year's Morristown Onstage? The best acts of both categories (18 and under, and 19 and over) will win a cash prize of $1000. The audience favorite will also win a $500 prize. "The show's steering committee will also award a $250 Rossoff Rising Star award to someone looking to pursue education in the arts" (Daily Record). The show this year will be on February 28th at the Mayo Performing Arts Center in Morristown. Tickets will be going on sale in the beginning of February, so don't miss out on what's bound to be an amazing show!
References:
Izzo, Michael. "Morristown Onstage Finalists Make Debut." Daily Record, Morristown Daily Record, 6 Jan. 2018, www.dailyrecord.com/story/news/local/morris-county/2018/01/06/morristown-onstage-finalists-make-debut/995704001/.
Izzo, Michael. "Most Talented in Morristown Audition for 'Onstage'." Daily Record, Morristown Daily Record, 16 Dec. 2017, www.dailyrecord.com/story/news/local/morris-county/2017/12/16/most-talented-morristown-audition-onstage/951082001/.
Contributor, Morristown Green. "Morristown Green Contributor." Morristown Green, 8 Jan. 2018, morristowngreen.com/2018/01/08/morristown-onstage-2018-meet-the-finalists/.