Robot Kitchen: The Future Is Served
Has your family ever had that moment when they didn't feel like cooking? Doesn't your family want to sit on the couch together while someone else can handle the work? Well, meet the robot that is ready to cook 24/7. It's called, the Robot Kitchen. The company that created the robot is called Moley. The robot works like this
You buy this whole robot kitchen set: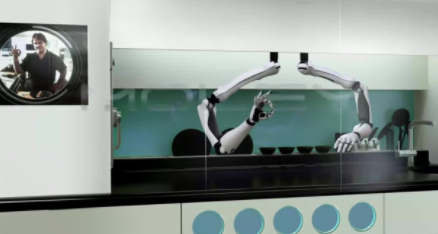 Then, you click on the a screen to choose what you want to eat: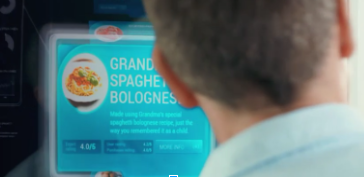 After that, the robot takes it from there. Check out an example

here

.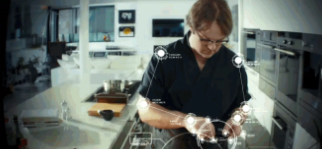 Cutting, stirring, and even cleaning are all things that this robot can do. How, you might ask? Well, you can press "record", and it scans your arms and the way you make the dish. Whatever your arms are doing, the robot will study it. It then keeps that recipe, and when you want that meal again, you can just click on that recipe (Moley). The cool part is that you can post your recipe online. Someone else who wants to try a new entree can browse and select your recipe.
Many people are impressed by the cooking of this robot. It cooks almost exactly like a human would. The Verge says this about the cooking, "…it's good. If I was served it at a restaurant I wouldn't blink an eye. Although I might be a bit taken aback if I met the chef" (Vincent). Because the robot scans all of your kitchen movements, it can cook almost exactly how you cook.
The robot will start to go on sale somewhere during 2018. They will sell at about $75,000. So if you are ready to kick back and relax with your family while a robot makes the food for you, then grab your money and buy a robot kitchen set, so you could leave all of the cooking stress behind. How cool would that be!?
References:
"Future Is Served Moley Robotics." Moley – The World's First Robotic Kitchen, www.moley.com/.
Vincent, James. "I Ate Crab Bisque Cooked by a Robot Chef." The Verge, 31 July 2015, www.theverge.com/2015/7/31/9076221/robot-chef-moley-robotics-crab-bisque.
Muoio, Danielle. "The World's First Robot Kitchen Is Coming." Business Insider, Business Insider, 19 Nov. 2015, www.businessinsider.com/moley-to-present-the-worlds-first-robot-kitchen-in-2017-2015-11.