The History of Valentine's Day
Hang on for a minute...we're trying to find some more stories you might like.
More stories from Elise Hinrichs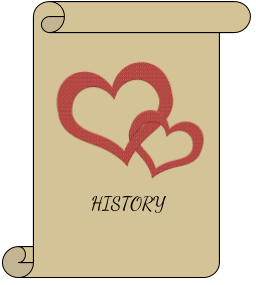 We all know the sweet holiday of Valentine's Day, but do you know how it all came into place as the widely celebrated and loved holiday that it is today? The timeline of the holiday changed from extremely sour and nasty to sweet and loved.
THE ORIGINS OF THE HOLIDAY
This holiday might seem sweet and sappy, but the truth behind it is nothing like that. It all started during the feast of Lupercalia (a Roman celebration) between February 13th and 15th in the 3rd century A.D. when Roman Emperor Claudius II had two men (both named Valentine) executed on the same day in different years (NPR). Their death is now celebrated as a national holiday combined with the day of St. Valentine's death.
HOW WE CELEBRATE TODAY
Just to show how much this holiday has progressed, let's talk about how we celebrate today. Many people send gifts or cards to loved ones, and to honor them. We also give flower bouquets, often of roses because roses were tied to the greek goddess, Aphrodite: the goddess of love (Time and Date). Many pet lovers will give their pets Valentine's Day gifts. Just to top off that fact, Americans spend about $815,000,000 for their pets each year on Valentine's Day (Quartz).
In conclusion, this joy-filled holiday that we know and love didn't start out so well, but it turned into something beautiful. And now, let's get some chocolate because we love Valentine's Day!
References:
Mejia, Zameena. "Twenty Percent of Americans Are Getting Their Pets Valentine's Day Gifts."Quartz, Quartz, 14 Feb. 2017, qz.com/909838/americans-spend-millions-of-dollars-on-valentines-day-gifts-for-pets/.
Seipel, Arnie. "The Dark Origins Of Valentine's Day." NPR, NPR, 13 Feb. 2011, www.npr.org/2011/02/14/133693152/the-dark-origins-of-valentines-day.
"Valentine's Day in the United States." Timeanddate.com, Time and Date, 1995, www.timeanddate.com/holidays/us/valentine-day.