The Bells at Frelinghuysen Middle School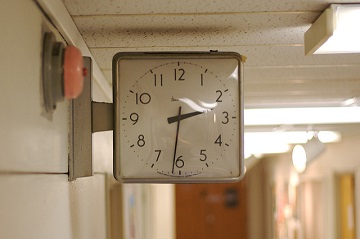 Hang on for a minute...we're trying to find some more stories you might like.
Many of us students here struggle to get to class on time, so a little more time would be nice. However, it might not be useful, seeing as most of the time, we don't have to walk that far. Both sides have formidable arguments, and here they are.
We Need More Time
BIIIIINNNG. There's the bell, and you're next class is on the other side of the school. Plus you have to make a locker stop because you forgot your lunch! How will you ever get to class on time? There is really a simple solution- the bell needs to give you more time to get to class.
My research shows that the average time for a kid to get from a room in House 1 to a locker in House 2 to a classroom in House 3 is about 3 minutes and 38 seconds.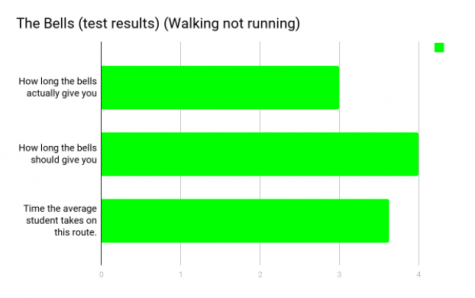 This shows that the average student,when walking, needs more time to get to class.
I conducted my test by having volunteers walk a route that I walk every B-day, which takes you through every house, just to get from one class to another. It takes the average student, when walking, 3.6 minutes.
In conclusion, we need a longer time to get to class, because a reasonable time is not provided.
It Will Take Away From Class Time
Though many students need more time to get from one class to another, most kids rarely have to walk that far. I surveyed 10 students, and most of them only walk a long route once or twice in their schedule, so having longer bell time would also cut back on class time, and delay the start of lessons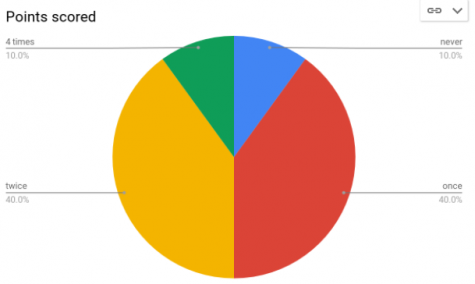 This chart shows the survey results and how many times 10 kids have to walk across the school. The highest amount of times that a student has to walk across the school in a two day cycle is, is 4 out of 9 walks total.
In conclusion, more time to get to class wouldn't actually help the majority of the school, due to the fact that it would take away from learning.
As you can see, both sides have their merits. Sometimes, students need to cover a large area of the school to get to their next class, but not all the time. Next time you are having trouble getting to your class, try asking a teacher; they may have some strategies to help you. Remember, you've got this!