Wiffle Ball: Backyard Sport Turns Professional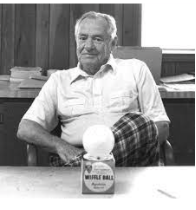 Wiffle Ball is a sport very much like baseball with a lighter ball that makes it easier to hit balls far, but with the most popular balls there are eight holes in the ball and with pitchers using different grips, it is very hard for even the most skilled hitters to even hit a foul off of wiffle Ball pitchers.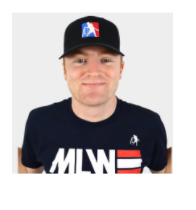 Wiffle Ball was invented by a semi-pro baseball pitcher named David N. Mullany in 1953 with the intent to make a ball that would allow kids to throw curveballs. The first selling of the new wiffle balls was at a local diner in Fairfield, Connecticut. Some people refer to a strikeout as a "whiff" which is how the sport Wiffle Ball got its name.
In 2009, Wiffle Ball went pro. Major League Wiffle Ball (MLW) consists of eight different teams with teens and young adults on the rosters. On their Youtube channel, they stream games, have tutorials on how to throw nasty pitches, and have videos on the best plays/moments of the season. The founder of MLW is a Michigan University graduate named Kyle Schultz, who was featured in the very first video on the MLW Youtube channel when he was playing a game of wiffle ball with his friends at around 10 years old.
There are many types of wiffle balls, with the most popular wiffle ball today being the one invented by Mullany back in 1953. In these many types of wiffle balls, there are many different hole placements. This opens new opportunities for wiffle ball pitchers to throw many different nasty pitches. This video (click here to view) by MLW features some of the best pitchers in the league to show you how to throw pitches that will faze batters. Hopefully, you learned some tips from that video and will have an edge over your friends next time you play wiffle ball.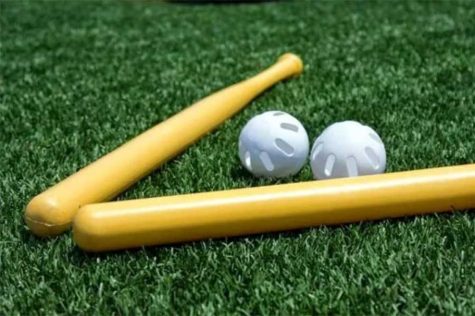 Lastly, wiffle ball wouldn't be complete without its unique set of rules. First off, there is no umpire. The strike zone can be found with a square backstop, or a good substitute is a lawn chair. Next, the limit of players in the field is three, but all players on the team are allowed to bat. Adding on to that, if the opposing team notices that the team's batting order is messed up in the middle of the at-bat, the batter that was supposed to be up, resumes that at-bat where the other player left off. But, if the opposing team notices after the at-bat, the hitter is automatically ruled out. Furthermore, if a batter gets hit by a pitch, it is ruled as a ball and the batter wouldn't take their base as they would in a regular baseball game. Finally, there is pegging, which is throwing the wiffle ball at another player. If it hits the player on a bounce or fly they are ruled out. Clearly, this is not a rule in baseball because of the different material that the balls are manufactured with.
Works Cited
"MLW Rule Book." LeagueLineup, 19 May 2017, www.leaguelineup.com/miscinfo.asp?menuid=30&url=mlwcultzfield.
Nesbitt, Stephen. "MLW Wiffle Ball Started as a Neighborhood League among Friends. Now It's a Burgeoning Business." The Athletic, 29 Dec. 2021, theathletic.com/3009763/2021/12/28/mlw-wiffle-ball-started-as-a-neighborhood-league-among-friends-now-its-a-game-and-a-business.
"Wiffle Ball History." World Wiffle Ball Championship, 25 Jan. 2021, worldwiffleball.org/history.