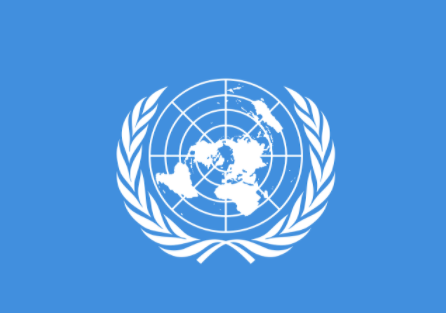 What is a hack-a-thon? Hackers from around the world sitting down and trying to hack into the U.S. database? Not quite! I sat down with United Nations Chief Digital Solution Officer Ninna Roco and talked about the Global Hack-A-Thon.
Falcon Press: What is the Global Hack-A-Thons purpose and what is your role in it?
Ms. Roco: We developed the Global Hack-A-Thon to invite creative digital solutions and data and analytic solutions from universities around the world. My role when I joined the organization was that I wanted to leverage our partnerships with universities and so it was my idea to do a global hack-a-thon. And to make it big, sort of like a celebration, because the United Nations (U.N) just celebrated their 75th anniversary as well. I wanted to make the Hack-A-Thon a big part of our anniversary that would involve our clients, which are other U.N. agencies and international organizations.
FP: What are some other roles in this competition?
NR: We had the Chief of Data and Analytics and her teams access the technical liability of the challenge, like how good the questions are. We had mentors for some of the students and topics, and finally, we had judges. We had interns organizing everything, we had a production team doing the final event with us, and then we had communications specialists who helped us with all of the social media, the announcements, the certificates, and all of that.
FP:You mentioned some topics that the UN Global Hack-A-Thon was about. What are they and can you dive a little deeper into them?
NR: Oh, what an excellent question, of course I can! The three topics were one, we left it open-ended but we asked about Covid-19 and what did they want to explore about the pandemic? The second one is about refugee migration, and we asked them to predict, until 2025 refugee migration. This was split up into 3 different sections, asylum seekers, internally displaced peoples, and then the third challenge was about the 17 sustainable development goals and visualizations for progress towards those goals, like gender equality, considering the U.N just celebrated its 75th anniversary. 
FP: How did you determine more about the level of difficulty of this Hack-A-Thon? Why didn't you make for someone who has a Ph.D. or for middle-school students?
NR: Excellent! We absolutely could and would be willing to, and I would love to – potentially something to think about for some of our next ones. We wanted people, students, that had just enough experience that they knew what the digital models were, for what we were looking for. We wanted a certain level of experience, not someone with a Ph.D. because we wanted a level playing field. Of those students who are just learning about it but haven't had enough hands-on experience to find a solution super easily.
FP: Of the universities that participated, there were some in India, some in Italy, even some locally in the United States (Queens College in New York). Why did you choose these universities, or was it the students that stood out to you?
NR: Very good question. We have an academic partnership as part of our organization, and we already had a relationship with some of these universities. So for those we reached out to them because they are universities we support and it's where we have office locations. But, we opened this up on social media to any university to apply, so the others you mentioned, the ones in India, the ones in New Zealand, Indonesia, because they saw us on social media and wanted to participate and apply. So that was, you know, we left it open and were overwhelmed with the results.
FP: How many participants were there? How many teams and how many students?
NR: So at the end of it, when we closed the submissions, we had 154 students, from over about 55 universities, representing 55 universities from around the world, and 13 countries. One of the things we noticed was that we didn't have many participants from Africa, so that's definitely something we will reach out for next time; and not as much from South America that we would've liked. 
FP: From each continent, would you make it mandatory for some participants to apply?
NR: I think we would like to. We want representation from as many continents as possible, because the more diverse the thinking and backgrounds that come to us, then the better and more creative sometimes the solutions are. 
SOME QUICK TAKEAWAYS
The U.N Global Hack-A-Thon gives an opportunity to students from around the world to showcase their skills
The 2021 Hack-A-Thon is centered around 3 topics: Covid-19 predictions, Refugee Migration, and the UN75  Sustainable Development Goals
Around the world, there is a wide variety of students who want a chance to present their skillset
*Congratulations to the teams who won!*