How to Save Money on Last Minute Gifts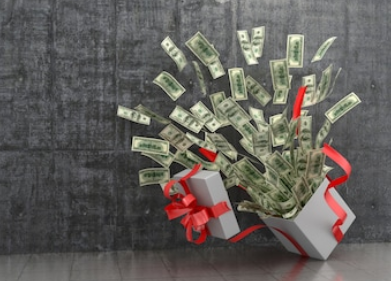 Most of us love the holidays whether it's for the food, or family time, or just getting to relax without school. Let's be honest, we all love gifts. Though when it comes to buying the gifts, it can get expensive. Especially last minute shopping! Here are some ways to save your money without making anyone unhappy with their gift.
Before you start shopping, you need to know how much you're willing to spend. Be set on a budget before you start shopping. You don't want to spend $20 more than you planned on. If you aren't sure how much you want to spend you can end up paying $10 to even $100 more than you expected to pay. Try and set the same or a similar budget for each family member or get someone several small gifts and someone else a big gift. You don't want to make it seem like you like one of your family members more than another. So an example of how this would work out is you set that you want to spend $20 on both your parents each so you are spending $40 total. You could buy your dad something he will find special as well as your mom. Don't be afraid to try something new. The more you expand on gift options, the more you can end up saving. This all comes with setting a budget.
  Next, one thing that always helps save money is to look for sales or find a coupon. For instance, you want to get your mom the nice bag she has been eyeing but it's out of your price range. Now it's too late for you to save up. The first thing to do is find what they want or what you were planning to get them. Whether it is online or in the store to find out the price – maybe it's on sale. If not there might be a better deal somewhere else. Always check on the internet; lots of websites have sales during the holidays. You can also look on the store's website. Sometimes it will show you the things they have on sale or clearance. Sometimes it will even give you free coupons. If you don't have access to a computer, go to the store itself and look on the clearance aisle for something your family/friend will like. Another thing you can do in the store is try to look beyond the fancy holiday display. Most stores use this eye candy to lure customers in to pay more for less of what they need. Where jingle bells, mistletoe, candles, and snowflakes do not surround are most likely the area with better prices. Finally make sure that you are getting a good deal. It's easier said than done but don't get lured in by some "deals" like two for one, or spend X amount of dollars and get X amount of dollars free on your next purchase. These are all phrases to be wary of. If you can, find the original price if the price tag doesn't already say it. If it  the same or less as the promotion, you are most likely saving. If it has gone up a significant amount. than maybe don't buy into the sale. Make sure if it is a sale where you have to spend a certain amount of money to redeem a reward, that all the things you are buying are on sale. That is how to look for sales in stores or online.
A final thing you want to do to save some money is to find out what whoever you are shopping for is interested in or what they really need. During gifting season some people like to receive what they want, while others want to receive what they need. It would be good to find this out before you start shopping. If you want to nonchalantly ask, you can play a game with them or just start with small talk. Most people prefer to just ask the gift receiver what they want. Doing this can give you background information. For example, let's say your mom said she wanted a yellow sweatshirt with daisies on it because that is her favorite flower and her favorite color. Now you know that if you see something a pretty shade of yellow ,or something with daisys on it she might like it. Another strategy is if you have ever gone shopping with them before and they have really liked something but not gotten it, you know exactly where to look and what to get. If you can't seem to find what they asked for or what they wanted was to much money go to your back up plan. Use what they like, what they want, or what they need to find a gift. 
This holiday season, I hope you all find your last minute holiday gifts alright and have learned how to save a few dollars without disappointing anyone. Thanks for reading, and if you don't use any of these techniques, then there is always next year, folks. Happy Holidays!