Where to Eat Around Town During Winter Break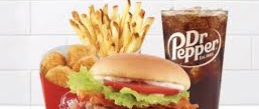 Celebrating this holiday break? Well, sometimes, your family won't know what to eat for a special meal. Here we will give you our top 10 restaurants to enjoy over winter break.
10: The Melting Pot
The Melting Pot is a fondue place that has an annual New Years' Eve party. You can get a Festive package that includes lobster or filet mignon, a champagne toast, salad, and dessert is priced at about $90 per person. Some of their favorites are the loaded baked potato cheddar fondue with aged cheddar, potatoes, bacon, and scallions and Cookies n' Cream Marshmallow dream with Dark Chocolate, Marshmallow Crème, Oreo Cookie Crumbles, and Flambéed. You can find The Melting Pot in Westwood, New Jersey.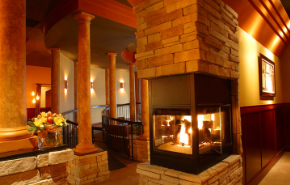 9: Cold Stone Creamery 
Cold Stone is an ice cream joint that is known for having an annual holiday special menu.  Cold stone likes to add completely new ingredients to spice up the holidays. One of the specials is the "Red velvet peppermint ice cream cake".  Which consists of smooth chocolate covering, which shields the insides that consist of red velvet bread with a line of chocolate sludge. Within the chocolate, sludge is put between every space where they could put it. So, if you want a quicky and festive icy desert, then there is a Cold Stone right next to the Green.
8: Starbucks
At your local Starbucks, you have your last chance to get the 16oz Travel Tumbler reusable thermos to get free tea and coffee for the month of January. Also if you become a rewards member, you can get free refills in the Tumbler, so that means you can potentially get two cups of coffee for the price of one! Starbucks also added a new flavor of coffee, the Toasted White Mocha, that is steamed milk topped with caramelized white chocolate, sugar sprinkles, whipped cream, and crispy white pearls. You can get all these specials and more right here in Morristown.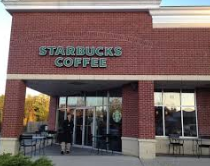 7: Dunkin' Donuts
Dunkin Donuts doesn't shy away from creating a special holiday treat.  This year, Dunkin decided to release the Holiday Brownie Crumble, made with a vanilla frosted ring dipped in brownie crumbles. On top of that, the donut is drizzled in dark green icing and covered in holiday-colored sprinkles.  If you want a quick bite of a donut, then there is a Dunkin right next to the Staples on the edge of the Green.
6: McDonalds
McDonalds is an apex predator in the fast-food chain, and has been quick to announce a seasonal treat for the holidays. This year, McDonalds has announced its popular donut sticks to be re-released, and as 2019  special, they are including a chocolate dipping sauce. For a bite of the donut sticks, head to the McDonalds right next to Walmart.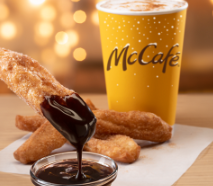 5: Malay
This great Malaysian Thai combo is one of the best restaurants in Morristown near Headquarters Plaza. They have with soups, like the Wonton Soup with chicken broth and wontons. Malay has salads like the duck salad with roasted duck, pineapple, cashews, and onions. There are exotic desserts like sticky rice with mango and fried ice cream, dumplings, and more! They deliver, offer pick up, or dining in options! Their servers are very kind and are helpful.
4: Cheesecake Factory.
Cheesecake Factory is known for making good cheesecake, but that doesn't mean that they're not going to try something new. During the Holidays, Cheesecake Factory has announced the peppermint bark cheesecake. The cheesecake is made out of white chocolate and chunks of chocolate peppermint bark and topped with white chocolate mousse and chopped peppermint. Whether you want some cheescake, or a full-blown dinner, visit the Cheesecake Factory in Short Hills or Rockaway.
3: Pizza Hut
Almost everyone loves pizza and we had to add one of our favorites! Pizza Hut is offering a Big Dinner Box with WingStreet Breaded Bone-Out Wings that includes eight of the Wing Street Breaded Bones-Out Wings, two medium one-topping pizzas, and five breadsticks for only 19.99! Also, the Big Dinner Box with Pasta: Two medium one-topping pizzas, five breadsticks, plus your choice of one pan of pasta for a suggested price of $19.99. Big Dinner Box with Pizza: Three medium one-topping pizzas for a suggested price of $19.99. If you're looking for a great deal and good food, check out the Pizza Hut in Randolph. 
2: IHOP
IHOP is a really good place to have a winter break breakfast, and what makes it better is the new Merry Marshmallow hot chocolate. The drink has a roasted marshmallow syrup, and to top it all off is the sprinkles that share the same color coating as an elf's traditional costume. The nearest IHOP is right on  Hanover Ave. 
1: Wendys 
For a limited time and through New Year's Eve you can get the Giant Junior Bacon Cheeseburger (aka The Giant JBC), four-piece chicken nuggets, and a small drink for five dollars! This Monster Meal contains double the beef, double bacon, American cheese, lettuce, tomato, and mayo, on a toasted bun. You can find a Wendys in Parsippany to try their Giant JBC.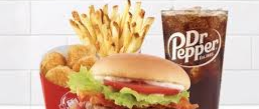 There you have it! Our top ten places to grab a meal over winter break are ones you and your family will be sure to enjoy. Start planning and visit some fantastic places to eat over the Holiday break as you celebrate and relax!
Works Cited
"Home Page – Malay A Fine Malaysian and Thai Dinning Experience." Home Page – Malay A Fine Malaysian and Thai Dinning Experience, malaymorristown.com/.
McGrath, Kristin. "New Year's Eve Restaurant Specials to Ring in 2019." Offers.com, 27 Dec. 2018, www.offers.com/blog/post/new-years-restaurant-specials/.
"Starbucks Coffee Company." Starbucks Coffee Company, www.starbucks.com/.