2020 Democratic Race Update: Elizabeth Warren (And Why You Should Care)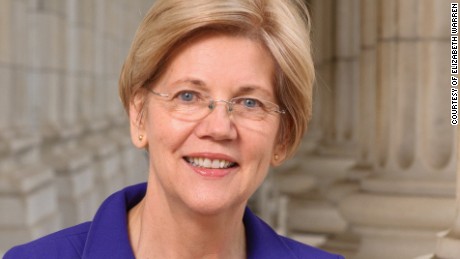 Miles Gorman, Senior Editor, Layout Editor, Writer
December 19, 2019
              The 2020 Presidential Election is coming up in less than a year on November 3, 2020. Though that might seem like a while away, it is closer than you would think. Debates have already started, and the primaries, the elections that determine which candidate is the candidate that will head the party, begin very soon. The race started with a record of 20 democratic candidates, and now there are still eighteen left. One candidate has surged ahead in the Polls, taking down the former leading candidate Joe Biden. That candidate is Elizabeth Warren. She is dominating in the polls, with her simple slogan, "I have a plan for that." Born in Oklahoma City, Elizabeth Warren was the first woman in her family to graduate college. 
Elizabeth Warren, now 70, was born on the twenty-second of June, 1949. She spent the majority of her earlier life on what she calls "the ragged edge of the middle class". She was born as the youngest of four siblings (all brothers), and raised Methodist. Her father, Donald Herring, worked as a salesman and then as a maintenance man. One day, he experienced a devastating heart attack that created very large medical bills that the family had an extremely difficult time paying. Which caused Elizabeth's mother, Pauline Herring, to have to get a job at the catalog-order department at the department store Sears. Warren, at thirteen, began waiting tables at her aunt's Mexican restaurant. Despite the family's hardworking attempts to dig the family out of its financial situation, money remained tight. Warren was highly proficient in academics and graduated at the young age of sixteen.  She also was a debate champion and attended George Washington University on a pure debate scholarship. Elizabeth's high school boyfriend, Jim Warren, moved to Texas with her, and Warren continued and finished her studies in speech pathology and audiology at the University of Houston, while her now-turned husband worked at IBM. They then moved to New Jersey because of Jim's work. Shortly after, Elizabeth became pregnant with her first child, Amelia. On her daughter's second birthday, she enrolled in Rutgers Law School in Newark. She also worked in public schools around this time, specifically working with children struggling with disabilities. Warren got her degree in 1976 and had her second child, Alexander, shortly after. She divorced her husband in 1978, but kept her husband's surname, and married Bruce Mann two years later. During the 70s, 80s, and 90s, Warren taught law at several universities in America. She spent a lot of time researching bankruptcy law and how it affected various groups. In 1995, Warren was asked by the chair of the National Bankruptcy Review Commission to be an advisor for them. From 2006 to 2010, Warren was a member of the FDIC Advisory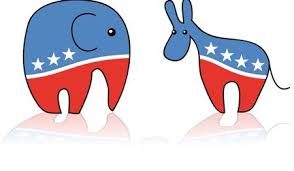 Committee on Economic Inclusion. She was a large advocate for a new Consumer Financial Protection Bureau, which was signed into law by President Barack Obama in 2010. Warren then was asked by Obama to be Assistant to the President and Special Advisor to the Secretary of the Treasury on the CFPB (Consumer Financial Protection Bureau)  to begin the new agency. On September 14, 2011, Warren declared she was running for US Senate in Massachusetts as a Democratic candidate. She won by a record of 95.77%. She ran for a second term in 2018 and won as well. Warren achieved numerous groundbreaking things in the years to come, including being a top democratic fundraiser in 2014 elections and, in 2016, getting a seat on the Senate Armed Forces Committee. In the 2016 presidential election, Elizabeth Warren was urged to run as the Democratic nominee, but refused, making several statements telling supporters that she was not running. In 2013, she was part of a group of sixteen Democratic Senators urging Hillary Clinton to run for President. In an interview with CNN, she said she thought she was fit to be Clinton's running mate or Vice President but was not chosen. She was, however, on the list of Clinton's five finalists for the Vice Presidential nomination. 
Warren's platform for her run in the  2020 presidential election is a simple one: "I have a plan for that." Very similar to Former President Obama's second presidential campaign, Warren is surging in polls and is introducing radical, very left-wing ideas. Among these are items like universal healthcare, free higher learning, and her famous "Wealth Tax" or "Ultra-Millionaire Tax" This groundbreaking idea is a "two-cent", or two percent, tax on all fortunes of or above $50 million. This plan would bring in three trillion dollars which would be used to "rebuild America's middle class." She's facing fierce opposition from other Democratic candidates, mainly former Vice President Joe Biden, along with South Bend, Indiana Mayor Pete Buttigieg, and Senator Bernie Sanders. Joe Biden, the former frontrunner in the race, has criticized Warren on multiple issues, such as funding for her controversial "Medicare For All" plan. This plan, also known as Universal Healthcare, is not new, in fact it has been around for quite some time. Many countries, such as Canada, New Zealand, and Britain, already have implemented this. This plan has received harsh criticism from Republicans, who are worried about rising taxes. Elizabeth has been known to speak her mind, and she has had stark responses to these remarks, such as calling the Republicans out for accepting lobbyist money. Warren's campaign does not accept money from Super PACs, which is a collection of companies or organizations that raise large amounts of money for political candidates. Instead, her campaign relies upon solely grassroots funding (Funding from the people) from social media and the general public to power the campaign. She has come under fire for her funding plans because many estimates from her campaign have greatly underestimated the funds needed to support her many plans. 
But, as a middle schooler, why should you care? It turns out there's a lot of details that just your parents care about. Politics affect middle schoolers in many ways, including the quality of education, affordability of all things, and public areas such as parks, playgrounds, and playing fields, and more. Not to mention the long-term effects. Depending on what happens, higher education (like college) could be unaffordable, or leave you drowning in debt until you've passed – or even longer. Also, there might not be as many jobs when you grow up, forcing you into unemployment. These are just a few of the topics politicians tackle on the debate stage and everywhere else, and you can have a say in it too. Start paying attention to what goes on in our government, and maybe even become an activist. Whether the topic is climate change, taxes, or schools, you're never too young to make a difference.