Morris County School of Technology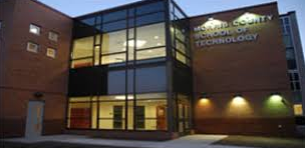 When our parents were kids, the Morris County School of Technology (MCST) was known as Vo-Tech. It was a vocational school that allowed kids to learn a trade. Although back then the school had a bad reputation the school is entirely different now. MCST is a career-based, public high school. All of the students have designated academies, based on what they want to be when they are older. Students learn regular school topics, along with time every day allotted to their academy. Overall, MCST is a great opportunity. 
The school has multiple academies, which are designed to prepare the students for assorted careers. The academies include Animal Science, Culinary Arts, Environmental Science,  Finance and International Business, Health Care Sciences, and Multimedia. Each of the academies are taught by qualified professionals, who have worked in their designated fields. For example, the teacher of the culinary arts program is Mr. Miguel Alfonso. Mr. Alfonso worked a variety of culinary jobs, including a chef and caterer. He attended the Culinary Institute of America. This is just one example of the kind of teachers at MCST. All of the teachers are experienced and majorly contribute to the academies. 
If any of these academies interest you, you should consider applying to the school. In order to apply you have to visit MCST's website. Applying to MCST is very easy. You have to fill out the form that provides a confirmation for you to give to your guidance counselor. He or she will send over your seventh grade grades and NJSLA scores. These components, along with another test and an interview, will be scored and put into a rubric that will determine whether or not you get into the school. 
In conclusion, MSCT is a great opportunity for all students in the county. The school has so many academies that can be applied to so many career options, and the application process is simple. To all the potential applicants, good luck!
Works Cited
"Morris County Vocational School District / Homepage." Morris County Vocational School District / 
Homepage, www.mcvts.org/.